As passengers take to the skies in greater numbers after the COVID-19 pandemic, so too could a less desirable commodity: illegal wildlife products.
Conservationists are bracing themselves for a surge in global wildlife trafficking – not just of well-known items such as ivory and rhino horn, but also unregulated 'bushmeat' from wild animals including primates, which has the potential to carry zoonotic diseases that could trigger another global health crisis.
"Although this trade has declined due to the COVID-19 lockdowns, impending resumption of air travel links risks a resurgence of bushmeat movement and accompanying zoonotic disease risk," Dr Patricia Raxter, a senior illegal wildlife trade analyst at US-based NGO Focused Conservation, tells Runway Girl Network.
"Bushmeat trafficking through the air transport sector is a serious threat to human health," adds Raxter, noting that diseases including Ebola, SARS, Swine Flu and COVID-19 can be transmitted during the process of hunting, preparing and consuming wild animals.
"Where trafficking includes primate meat, risks to human health intensify due to similarities in DNA that enable the spread of viruses," says Raxter. The amount of bushmeat – mainly from hoofed animals but also from rodents, primates and bats – that is illegally flown around the world each year is "staggering", she adds.
"Transnational criminal networks traffic thousands of tons of bushmeat per year, primarily by air transport and with a particular vulnerability on routes originating in Central and West Africa with destinations in Europe and North America," says Raxter. Once imported, the meat is sold at illegal markets.
In January 2020, IATA carried out a passenger awareness campaign in conjunction with the World Organisation for Animal Health (OIE), with the aim of minimising the risk of spreading an animal pandemic.
While the campaign focused on African Swine Fever and urged people not to smuggle pork products in their bags, IATA's assistant director, environment Jon Godson says it "gives us a model for how we could address future pandemic risk reduction, which I think is going to be a key activity as we get well into the recovery period".
Godson fears that as international flights start to ramp up as travel restrictions ease, there could be an increase in the trafficking by air of illegal wildlife trade products – not just bushmeat but also endangered species by-products such as ivory, rhino horn and pangolin scales.
"We can envision that there's stockpiling of these articles and, therefore, we're going to see a surge when flights resume. So that's something that we need to be aware of," says Godson.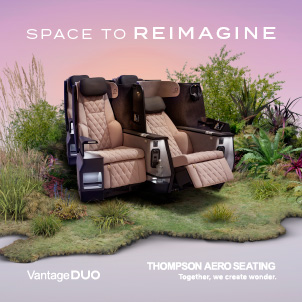 This week marks the five-year anniversary of the Buckingham Palace Declaration, an agreement through which private companies including airlines and airports pledge to work with government authorities and conservation groups to combat the illegal wildlife trade. More than 60 airlines have since signed the declaration and joined the United for Wildlife Transport Taskforce.
There is optimism among those involved that the global sharing of information and intelligence which forms the basis of this joint approach is already starting to have an effect on reducing wildlife trafficking activity.
By following the information trail laid by Transport Taskforce members and cooperating with law enforcement agencies, the idea is that those at the top of the transnational criminal networks that drive this trade will no longer be untouchable.
"We've had lots of great examples that show this is working – seizures that we've helped catalyze, or help we've provided during the law enforcement process after the seizure, which used to almost never happen," says Dr Timothy Wittig, director of intelligence at both United for Wildlife and Focused Conservation.
Related Articles: