The first A330-800neo of Uganda Airlines has taken off with Geven's Piuma AQ Economy and Comoda AQ Premium Economy class sustainable seats.
Uganda Airlines selected Piuma AQ and Comoda AQ for their renowned comfort, functionality and aesthetics –  features which enhance the passenger experience. Their efficient design focuses on durable and reliable parts, minimizing fuel consumption and maintenance costs.
"We are delighted to be Uganda Airlines' choice for the outfitting of the long-haul Economy and Premium Economy Class on such a rare aircraft," said Alberto Veneruso, Managing Director of Geven.
"Working together with Uganda's team for the first time was a huge inspiration for Geven. The enthusiasm and outstanding integration of Uganda, Airbus and Geven teams have played a significant role in this successful delivery. We have worked closely with a cooperative approach from the early stages of this nine months process. Grateful for Uganda Airlines' trust, we look forward to continue and strengthen our collaboration in the future."
Mr. Cornwell Muleya, CEO of Uganda Airlines, said: "We are excited about the delivery of the A330-800neo which strengthens our fleet capabilities and introduces the desired comfort standards for our long-haul operations. We are proud of our beautifully equipped plane which features a three class layout, including a fully lie-flat business class."
"Outfitting the Economy Class of the A330-800neo with 210 Piuma AQ in a 2-4-2 layout, brings total seat number installed of this model up to 80,000 units," said Giovanni Vitiello, Program Manager (PMP)® at Geven. "This ergonomic shaped-seat has a reclining backrest up to 6". Piuma AQ has been providing comfort on board aircrafts representing the choice that delivers remarkable passenger experience and cost efficiency."
With a full integrated IFE by SPI with 10.1" video, Piuma AQ also features a headrest, generous In-Arm Table, power supply for electronic charge and lightweight design features which give the name Piuma AQ (the Italian for feather) to this model. A coat hook, and literature and amenity pocket improve comfort on board. Orange and bronze leather for the seat cover and headrest personalize Piuma AQ on board Uganda Airlines.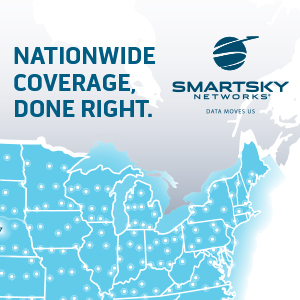 The aircraft's Premium Economy Class accommodates 28 passengers. The Comoda AQ offering maximizes passenger comfort while keeping aisle width well above average. Installed in a 2-3-2 configuration, Comoda AQ is a passenger-centric comfort seat with a large and reclining 8" backrest.
Moreover, the leather central console design features a soft touch 4.5" armcap and does not sacrifice foot and leg space. In addition, the central console integrates a PED holder. The adjustable four-way headrest has a differential friction on headrest lobes for easy adjustment and proper head support. Comoda is Italian for comfortable.
The Premium Economy seat of Geven's family line also features a soft touch 2" armrest for disabled people. The fully-integrated IFE by SPI with 11.6" video improves entertainment on board.
Each seat is equipped with a rigid bottle holder device, separate coat hook, power supply for electronic charge, lower literature and amenity back mounted pocket. The generous dimensioned In-Arm Table is in a single leaf configuration. The colors of Africa inspire the customized design cushions.
About Geven 
Geven is an aircraft seats and interiors supplier based in Naples, Italy. Reliability, dedication and professionalism make Geven an undisputed and renowned player in the circle of great leaders in the aircraft seating and interiors manufacturing industry. By constantly innovating, and refining engineering acumen and industrial progress Geven  continues to grow.
About Uganda Airlines 
Uganda Airlines is Uganda's national carrier and operates scheduled air transportation services in Africa and international markets. The airline started commercial operations in August 2019 and operates a fleet of four (4) CRJ900 and two (2) Airbus A330-800neo.
Featured image credited to istock.com/JakeOlimb