Aerospace engineering firm RHH Franks has unveiled its newly expanded factory in Hampshire, UK, which will increase its manufacturing capacity by over 25%.
Following a successful application to the Solent Local Enterprise Partnership (LEP), the advanced engineering business was awarded more than £97,000 towards its investment to acquire and equip an additional 6,600 sq ft of unit space at its premises on Gore Road Industrial Estate, New Milton.  It takes the total manufacturing site to more than 30,000 sq ft in size.
The expansion project, which was completed in January 2021 – RHH Franks' 60th year of trading – is part of the business's growth strategy to substantially increase turnover in the next five years.
The extension includes a dedicated and improved Nadcap-accredited heat treatment facility, increased machining and fabrication workshops and storage provision, allowing for all other departments to expand within the existing premises.
New technology worth more than £150,000 has been purchased, including a third heat treatment oven and four-axis CNC machine which will increase manufacturing capabilities at RHH Franks from 130,000 components per year currently to more than 160,000.
Managing Director Elsa Hogan said: "As part of our intense growth strategy which we have launched to mark our 60th year, we are thrilled to unveil our newly expanded premises. They will significantly increase our manufacturing output to meet the growing demands of our clients and their supply chains.
"Over the past 10 months our team and contractors have worked extremely hard to create a modern and fully-equipped facility, despite the operational challenges, that provides our skilled engineers with a positive and productive working environment, improving capacity and lead times. When circumstances allow, we are looking forward to welcoming clients to our new facility."
Founded in 1961, RHH Franks has grown from a modest sheet metal workshop to a sizeable end-to-end subcontract manufacturer providing a complete range of services from CNC milling and turning to fabrication and Nadcap-accredited welding, chemical processing, heat treatment and dip and torch brazing.
Clients include Leonardo Helicopters, Eaton Aerospace, Cobham Mission Systems, SEA Ltd and QinetiQ.
Honeywell Aerospace is one of the firm's longest standing clients, having worked with RHH Franks since 1967.
Based in New Milton, Hampshire, RHH Franks employs over 40 skilled engineers from the Hampshire and Dorset area and is committed to inspiring the next generation of young engineers through its apprenticeship and work experience offering.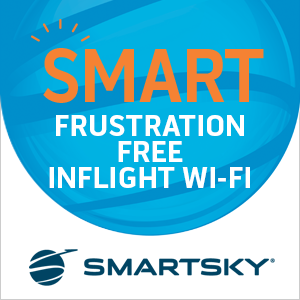 Brian Johnson, Chair of the Solent LEP, said: "I am delighted to congratulate New Forest-based business RHH Franks for completing their 60th year of trading; and also to look back to see how the LEP's Local Growth Fund has been put to such good use within the manufacturing sector in the region. The Solent has a strong manufacturing base relative to the rest of the country that accounts for 11% of Gross Value Added.
"RHH Franks is one of many innovative and high performing manufacturing businesses based in the Solent who are providing much needed innovation and jobs that will support our economic renewal."
As well as aerospace, RHH Franks also serves the defence, nuclear and marine industries
RHH Franks is an accredited specialist in the complete manufacture of components for the aerospace sector and allied industries. Using traditional tool making techniques and modern processes together with the latest technology and CNC machining facilities, RHH Franks has the capability to manufacture to any design specification.
Its ongoing commitment to quality and investment in manufacturing efficiency means its exceed client expectations when it comes to on-time-delivery and right first-time outputs. RHH Franks' policy is to offer a complete "end to end" solution, minimising the need for sub-contract activity, resulting in improved lead times, complete compliance and greater control for clients.