Panasonic Avionics Corporation (Panasonic Avionics) has selected BANDAI NAMCO Entertainment, a leading Japanese multinational videogame publisher and developer, to strengthen its in-flight entertainment gaming portfolio.
Panasonic Avionics has incorporated BANDAI NAMCO's ever-popular, flagship games and will begin rolling them out to airlines and their passengers across the globe on its immersive in-flight entertainment (IFE) solution.
Retro games are seeing a resurgence and BANDAI NAMCO has developed some of the most recognized games in pop culture history such as DIG DUG, PAC-MAN, and GALAGA. PAC-MAN is to date, one of the most iconic brands in gaming, and passengers will soon be able to enjoy it and other globally-recognized games on aircraft equipped with Panasonic's IFE.
Ken Sain, Chief Executive Officer of Panasonic Avionics Corporation, said, "The gaming industry is one of the few that have seen significant growth amidst the COVID-19 pandemic. This demonstrates the value global consumers place on games and their unique ability to take players on digital adventures and provide connections to different communities."
Naoki Katashima, Managing Director of BANDAI NAMCO Entertainment, said, "The COVID-19 pandemic that struck the world has greatly affected and changed our way of life. As the world comes together in overcoming the pandemic, BANDAI NAMCO Entertainment has partnered with Panasonic Avionics to provide our universally acclaimed game content to be enjoyed in-flight, with hope of the day to come when travelers are free to enjoy the skies again."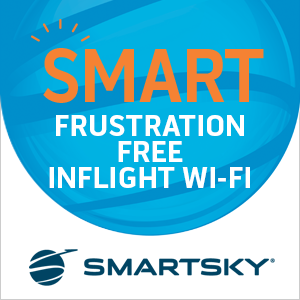 About BANDAI NAMCO Entertainment Inc.
BANDAI NAMCO Entertainment Inc. delivers various products and services catering to a worldwide audience in areas such as network content, home video game software and life entertainment based on its IP (Intellectual Property) Axis. BNE gives shape to "a new type of fun" with amazing ideas and newer technology unavailable elsewhere. Furthermore, BNE makes ordinary everyday life more enjoyable and aims to realize "more fun for everyone" that allows customers throughout the world to keep smiling.
About Panasonic Avionics Corporation
Panasonic Avionics Corporation is the world's leading supplier of in-flight entertainment and communication systems. The company's best-in-class solutions, supported by professional maintenance services, fully integrate with the cabin enabling its customers to deliver the ultimate travel experiences with a rich variety of entertainment choices, resulting in improved quality communication systems and solutions, reduced time-to-market and lower overall costs.
Established in 1979, Panasonic Avionics Corporation, a U.S. corporation, is a subsidiary of Panasonic Corporation of North America, the principal North American subsidiary of Panasonic Corporation. Headquartered in Lake Forest, California with over 3,500 employees and operations in 60 global locations, it has delivered over 15,400 IFE systems and 2,500 in-flight connectivity solutions to the world's leading airlines.
Featured image credited to istock.com/JakeOlimb