The US FAA will require inspections of Boeing 777 aircraft equipped with certain Pratt & Whitney PW4000 engines, after a United 777-200 experienced a right-engine failure shortly after takeoff from Denver en route to Honolulu on 20 February 2021, creating a debris field over neighborhoods in Broomfield, Colorado.
Operating as Flight 328, the 777 returned and landed safely in Denver. None of the 229 passengers or 10 crewmembers on board were injured. Remarkably, nobody on the ground was reported as injured. Harrowing videos and images of the incident were shared on social media.
In a statement issued this evening, FAA Administrator Steve Dickson said he has directed the agency to issue an emergency Airworthiness Directive (AD) that would require operators to conduct "immediate or stepped-up inspections" of Boeing 777 airplanes equipped with certain Pratt & Whitney PW4000 engines.
He warned: "This will likely mean that some airplanes will be removed from service."
Airlines are moving quickly. Even before the AD has dropped, United is voluntarily and temporarily removing from service 24 Boeing 777 aircraft powered by PW4000 series engines, starting immediately. United is the only US operator with the affected engine type.
Japanese transport authorities have also told domestic airlines, All Nippon Airways and Japan Airlines, to ground their 777s,  Nikkei Asia reported.
A total of 69 in-service 777s  and 59 in-storage 777s are powered by Pratt & Whitney 4000-112 engines, according to Boeing.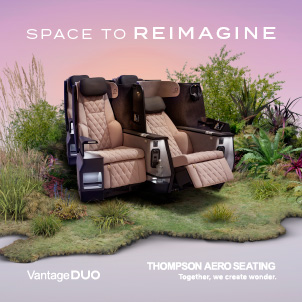 Dickson said the FAA reviewed all available safety data following the 20 February incident. "Based on the initial information, we concluded that the inspection interval should be stepped up for the hollow fan blades that are unique to this model of engine, used solely on Boeing 777 airplanes," he said.
The NTSB provided additional clarity, saying the initial examination of the airplane indicated most of the damage was confined to the number 2 engine; the airplane sustained minor damage.
"The initial examination of the Pratt & Whitney PW4077 engine revealed: the inlet and cowling separated from the engine; two fan blades were fractured; one fan blade was fractured near the root; an adjacent fan blade was fractured about mid-span; a portion of one blade was imbedded in the containment ring; the remainder of the fan blades exhibited damage to the tips and leading edges," said the NTSB.
The FAA's aviation safety experts, meanwhile, met into the evening with Pratt & Whitney and Boeing to finalize the details of the AD and any accompanying service bulletins to ensure that the appropriate aircraft are included in the order. Exact details of the inspection will be specified in the emergency order.
Featured image credited to United Airlines