Satcom Direct (SD) has successfully activated 500 terminals for aerospace customers subscribing to Inmarsat's High Throughput Satellite (HTS) Global Xpress network through the Jet ConneX service. This achievement positions SD as the leading service provider of Inmarsat's ultra-high speed data service to private and government aviation users worldwide.
With the 500th activation, SD is managing service delivery to a combination of global business, government, and military aircraft, all of which are optimizing the reliable and powerful high-speed broadband to stay connected. Jet ConneX is supported by the SD router family, which augments in-flight connectivity efficiency, delivers a portfolio of customizable SD applications, and supports cybersecurity management. As SD continues to enhance its portfolio of hardware, software, and infrastructure solutions, this latest accomplishment enriches the support and solutions experience available to customers around the globe.
"The activation of 500 Jet ConneX terminals using Inmarsat's GX constellation demonstrates that connectivity has become an essential part of aviation today," says Chris Moore, SD President Business Aviation. "In addition to delivering powerful communications to improve inflight productivity, the collection, aggregation, and analysis of data generated by the aircraft improves flight operations, enhances efficiency, and improves financial management. As Inmarsat continues to bolster its outstanding Global Xpress constellation, SD continues to develop services enabling optimization of the data capability. It's a powerful combination for a data-hungry aerospace sector."
SD was the first business aviation communications provider to provision its services and transmit data over Inmarsat's first two Global Xpress satellites, and has been a Value-Added Reseller of the Global Xpress HTS constellation since launch in 2015. The latest activation further strengthens SD's relationship with Inmarsat and maintains its position as the satellite company's largest aeronautical service provider.
"Satcom Direct has collaborated with Inmarsat for more than 20 years and we recognize that this 500th Jet ConneX activation confirms them yet again as one of our most valued partners. SD continues to provide visionary services to its customers and Inmarsat is just as committed to supporting the customer experience. We can only continue to do that by closely collaborating with our partners to keep delivering exciting new global connectivity services to the aerospace market," said Kai Tang, Senior Vice President of Business and General Aviation (BGA) at Inmarsat.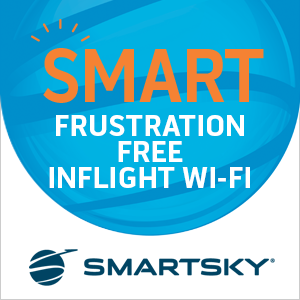 About Satcom Direct: 
Satcom Direct (SD) and its group of companies provides global connectivity solutions for business and general aviation, military, government, and head-of-state aircraft. The company also provides land mobile services to areas with connectivity limitations. Since 1997, SD has worked to advance the technology of global connectivity, being first to market with many new capabilities in communications. SD's industry-leading connectivity solutions are complemented by its divisional capabilities, including SD Avionics cabin router systems and SD flight operations software. The company's next generation of services help to synchronize the aircraft with the flight department, connecting the entire flight operation. SD's technologies provide the most powerful integrated data platform in the industry.
A premier Inmarsat Distribution Partner, Iridium service partner, and Viasat preferred reseller, SD is also the Master Distributor of FlexExec. SD World Headquarters and primary operations center is located in Melbourne, Florida, with additional office locations in the United States, Canada, UK, UAE, Switzerland, Hong Kong, Australia, Russia, and Brazil.