Korean Air has announced that it will delay the renewal of its SKYPASS frequent flyer program by two years, as passenger travel has been greatly affected by the COVID-19 pandemic. In addition, Korean Air will lower the entry level for elite membership and extend the expiration date of mileage by one year.
In December 2019, Korean Air announced plans to renew its SKYPASS program to include the "cash and miles" payment option; implement a more rational and segmented mileage accrual and redemption system; and lower elite membership entry barriers. The airline had planned to apply the new mileage accrual and redemption rates from April 2021.
However, with the delay of the SKYPASS program's renewal, new mileage accrual and redemption rates will come into effect on April 1, 2023. The new elite membership system, which was scheduled to launch from February 2022, will begin in February 2024, and the deadline to qualify for permanent elite membership status will be postponed from February 2022 to the end of 2024.
In addition, mileage accrued on SkyTeam member flights can also be used toward annual mileage required to attain elite membership status.
Korean Air will also extend the expiration date of mileage expiring at the end of 2021 by one year. Mileage that has already been extended at the end of 2020 can also be used until the end of 2022.
Meanwhile, Korean Air will introduce the option to use a combination of miles and cash/credit card to purchase tickets for a test-run period from January 7, 2021 to December 31, 2022. The airline will continue to improve the cash and miles option to make it more convenient for customers.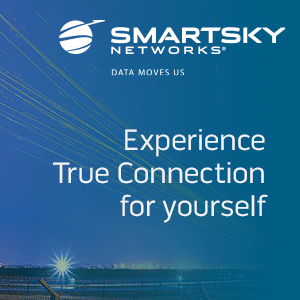 About Korean Air 
Korean Air, established in 1969, is one of the world's top 20 airlines and carried more than 27 million passengers in 2019, pre-COVID. The airline serves 121 cities in 43 countries on five continents; it has a modern fleet of 159 aircraft and employs over 20,000 professional employees. Its global hub is at Incheon International Airport (ICN) and its core businesses are passenger, cargo, aerospace, and aviation maintenance and repair.
Korean Air is a founding member of the SkyTeam airline alliance – 19 member airlines working together across an extensive global network to welcome 676 million customers each year on more than 15,445 daily flights to 1,036 destinations in 170 countries (pre-COVID.)
Korean Air's joint venture with Delta Air Lines has produced significant expediency and access to hundreds of destinations in the Americas on Delta and 80 points in Asia on Korean Air. Korean Air and Delta co-locate in Incheon's beautiful Terminal 2, making connections between Asia and America some of the industry's quickest.
With more than 50 years of serving the world, Korean Air's vision is to be a respected leader in the world airline community, dedicated to providing Excellence in Flight. Its commitment to airline safety, cleanliness and comfort are renowned.