Hawaiian Airlines has begun pre-clearing guests departing from select U.S. mainland cities to Hawai'i under a program allowing travelers with a negative COVID-19 test to bypass the airport screening in Hawai'i.
Hawaiian, which launched its Pre-Clear Program at San Francisco International Airport (SFO) last week, will expand it to Boston Logan International Airport (BOS), John F. Kennedy International Airport (JFK) Long Beach Airport (LGB) and Phoenix International Airport (PHX) beginning Jan. 29. The program will be added to the airline's remaining North America destinations next month.
Visitors and returning Hawai'i residents who meet the state of Hawai'i's pre-travel testing requirements to be exempt from quarantine will receive a Pre-Clear wristband from a Hawaiian Airlines guest service agent who will verify their documents prior to boarding. To qualify for pre-clearance, guests must complete the following steps:
Create a Safe Travels account for every adult on the itinerary.
Add all flight and lodging information to the account.
Complete the mandatory health questionnaire within the account.
Upload a negative test result (PDF format) from a state-approved testing partner to the Safe Travels account. A printed copy of the negative results is also recommended.
"With the Pre-Clear Program, our guests will spend less time in line at the airport and more time safely enjoying Hawai'i," said Jeff Helfrick, vice president of airport operations at Hawaiian Airlines.
Travelers whose negative COVID-19 test results are not uploaded to the Safe Travels app prior to departure or not made available during screening will be required to sign the state of Hawai'i's 10-day self-quarantine agreement.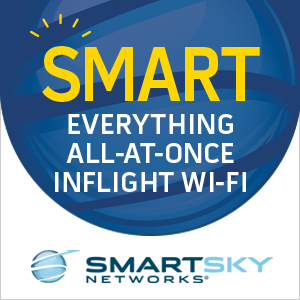 About Hawaiian Airlines 
Hawaiian® has led all U.S. carriers in on-time performance for each of the past 16 years (2004-2019) as reported by the U.S. Department of Transportation. Consumer surveys by Condé Nast Traveler, Travel + Leisure and TripAdvisor have placed Hawaiian among the top of all domestic airlines serving Hawai'i.
Now in its 92nd year of continuous service, Hawaiian is Hawai'i's biggest and longest-serving airline. In 2019, Hawaiian offered nonstop flights between Hawai'i and more U.S. gateway cities (13) than any other airline, along with service connecting the islands with Japan, South Korea, Australia, New Zealand, American Samoa and Tahiti. As a result of the COVID-19 pandemic, Hawaiian is operating an adjusted schedule of daily flights within the Hawaiian Islands and between Hawai'i and the U.S. mainland as well as Japan and South Korea.
The airline is committed to the health and safety of its guests and employees and has reinforced enhanced cleaning procedures across its business. While the experience may be a little different, the authentic Hawaiian hospitality remains unchanged. Additional details on how Hawaiian is keeping guests and employees safe can be found at HawaiianAirlines.com/KeepingYouSafe.
Hawaiian Airlines, Inc. is a subsidiary of Hawaiian Holdings, Inc. (NASDAQ: HA).