Today FlightPath3D announced general availability for its inflight VTOL 3D Map application. The moving map features a direct point to point flight travel set in a game-like 3D interactive experience with high-resolution satellite imagery, immersive virtual reality cockpit head-up-display, and VTOL 360 view.
VTOL, vertical take-off and landing, enables a passenger to travel directly from point A to point B, instead of the traditional airport to airport routing. VTOL is highly beneficial to the future of civilian travel and military applications as it enables touch down and take-off from a city helipad, yacht, or private location, rather than an airfield. The initial market focus is helicopters, and it's part of a roadmap for low-altitude city travel and the self-piloted electric vehicle (eVTOL) market.
"Building our VTOL 3D Map application to support direct point to point travel required additional intelligence to generate a dynamic route in 3D, enhanced cockpit view and upgraded satellite resolution imagery to zoom down to 60 cm," says FlightPath3D CEO Boris Veksler.
The product was launched on a fleet of Sikorsky S92 helicopters with an undisclosed private customer. The VTOL 3D Map is customized for the operator with their own personal livery. It provides valuable flight information like time to destination, expected arrival time, altitude, groundspeed, and bearing and mission-specific data. Any time the pilot changes the route, passengers are automatically updated, and the route reflects those changes.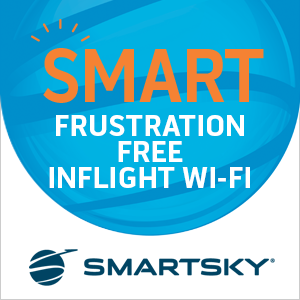 The future of mobility and travel is eVTOL. Tomorrow's travel and urban transportation systems are working to unlock this third dimension of lifting people and products above roads and highways.
Flight data, maps, routes, and destination information is FlightPath3D's core competence, and is ready for eVTOL.
"With over 100m passenger devices using our map in the skies today onboard the world's largest airlines, we are well-positioned to guide passengers in self-piloted vehicles," says FlightPath3D President Duncan Jackson.
"This is not too far in the future; most travelers will live to take eVTOL taxis in a major city in their lifetime."
About FlightPath3D
The Airline Industry's #1 Map Provider. Run your map with the map software experts building software selected by ALL the leading IFE vendors. Any Device. Any Platform. Fast set-up. Integrated. Personalized. Selected by 70+ airlines in just 7 years.
FlightPath3D is the IFE industry's most compelling and innovative interactive 3D Moving Map experience enhanced with relevant and engaging travel, information, and entertainment services.
Betria Interactive LLC (dba FlightPath3D) has the industry's largest specialized map team providing customized map software development and maintenance. They deliver reliable, highly customizable inflight map experiences built from the ground up, especially for the airline business, with an upgradeable path to the connected future.