American Airlines is reviewing its guidelines governing the transport of mobility devices and wheelchairs in the cargo holds of its regional aircraft, and working to "modify" them to be more inclusive, after a prominent accessibility advocate sounded the alarm that the US major had begun strictly adhering to wheelchair weight restrictions that would effectively deny travel to disabled passengers across great swaths of its network.
"In order to comply with a new Canadian regulation that went into effect in June, we published conservative maximum weights for each aircraft type. Upon further review, we are working with our safety team, the aircraft manufacturers and the FAA to modify these limits to continue to safely accommodate heavy mobility devices and wheelchairs on our smaller, regional aircraft," an American Airlines spokeswoman tells Runway Girl Network.
According to Canada's Accessible Transportation for Persons with Disabilities Regulations, "a carrier must publish, including on its website, information about the maximum weight and dimensions of mobility aids that each make and model of its aircraft, trains, ferries or buses, as the case may be, is capable of transporting."
In the case of the Bombardier Canadair Regional Jet (CRJ) series of aircraft, American Airlines calculated the maximum acceptable weight of a wheelchair to be 300 lb. On its Embraer ERJs, the airline calculated the maximum acceptable weight of a wheelchair to be 400 lb. But the carrier's decision wasn't brought to light until 22 October, when accessibility advocate and wheelchair user John Morris was denied travel aboard a Bombardier CRJ700, after being informed that weight restrictions prevented the airline's regional affiliate, SkyWest, from carrying Morris' wheelchair.
"Mr. Morris has a 450 lb power wheelchair. He was booked on a GNV [Gainesville] to DFW [Dallas] flight that is operated on a CRJ700 aircraft. The weight limit on a CR7 for a wheelchair is 300 lbs. We could not load the wheelchair due to the weight restrictions for that aircraft," reads the Complaint Resolution Official (CRO) statement sent to Morris by American Airlines and reviewed by RGN.
When Morris reached out to an Executive Liaison at American Airlines, he says he was told that the limitation "was put in place because the airline was damaging a lot of power wheelchairs while loading them onto regional aircraft and the airline wants to protect passengers' wheelchairs". Airlines have a poor track record of damaging wheelchairs and other mobility devices.
But being denied travel based on the weight of his wheelchair was a new experience for Morris, a frequent flyer who says he has flown on the CRJ700 with a power wheelchair across a variety of airlines, including 21 times with American Airlines, and has never been refused transportation due to the weight of his wheelchair.
"I have flown with this exact power wheelchair (or one of a similar weight) on many flights operated by the same aircraft type. Most recently, I flew the reverse DFW-GNV on February 29 – it was on a CRJ7. From 2017 to now, I have taken 21 flights with a power wheelchair weighing 400+ pounds on American Airlines CRJ700 aircraft and 15 flights on AA CRJ900s," he says.
"From 2016 to now, I have taken 18 flights on AA EMB135 and EMB145 aircraft, which also have a new weight limit. I have many flights on these aircraft types with other carriers as well. Never have I been refused transportation due to the weight of my wheelchair, which is a medically necessary mobility device."
After Morris alerted his Twitter followers that the US major had "instituted a new policy that prevents disabled people from flying with power wheelchairs", RGN asked American Airlines if it had issued a blanket policy about carriage of power wheelchairs on regional aircraft and if so, was the policy in sync with the Air Carrier Access Act (ACAA)?
After all, the US Department of Transportation rule defining the rights of passengers and the obligations of airlines under ACAA is fairly explicit, stating: "Airlines may not refuse transportation to people on the basis of disability." And indeed, Morris believes American was in egregious violation of the ACAA when it refused to carry his wheelchair on the CRJ700.
The ACAA language does offer airlines some flexibility regarding the carriage of wheelchairs on smaller aircraft. For instance, if an aircraft has fewer than 60 seats, airlines are permitted to request advance notice if a passenger is transporting an electric wheelchair. (American's CRJ700s are fitted with 65-76 seats.) There is also language in the ACAA that suggests baggage compartment size and aircraft airworthiness can be taken into consideration.
But the ACAA also stipulates that:
You must give wheelchairs, other mobility aids, and other assistive devices priority for stowage in the baggage compartment over other cargo and baggage.
In the past, American Airlines has worked with passengers who have wheelchairs or mobility devices that exceed its maximum weight limitations on a case-by-case basis. In some instances, removing the batteries, which can weigh up to 50 pounds each, has proven to be a solution. But this is not a panacea, as Morris learned when he later tried to reduce the weight of his power wheelchair in order to be able to fly on American Airlines' regional aircraft.
The carrier's spokeswoman assures RGN that it is now working with aircraft manufacturers and the FAA "to modify these limits".
She adds: "We apologize for the confusion and will ensure all customers can travel wherever American flies. In the meantime, we will continue to proactively work with affected passengers to accommodate them. To our customers with disabilities, we hear you, and will continue to listen and work hard to improve your experience traveling with American."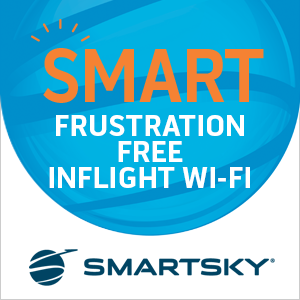 With specific regard to the CRJ700, American Airlines' web site currently reflects the 300 lb max weight limit decided in June. But on 22 October, when Morris filed his complaint, the web site actually listed a 150 lb limit for the CRJ700. As to whether American staffers will be empowered to be more flexible in the future, the proof will be in the proverbial pudding, when wheelchair users seek to fly on routes served by the carrier's regional aircraft.
Incidentally, Delta lists a max weight of just 75 lb for an assistive device carried in the cargo hold of its CRJ700s, though Morris says Delta staffers expressed a willingness to accommodate him and his wheelchair on the day in question.
RGN has asked for clarity from the DOT on whether or not airlines can set conservative weight limits for wheelchairs carried in aircraft with more than 60 seats. We have also sought clarity on whether Morris' wheelchair, in particular, should have been given priority over other baggage on the CRJ700 operated by SkyWest for American Airlines on the Gainesville-Dallas flight, given the wording of the ACAA. The DOT has not yet responded to our request for comment.
Related Articles:
Image at top credited to Jason Rabinowitz