Chinese aircraft manufacturer COMAC has selected the French aircraft seat manufacturer Expliseat to develop a family of lightweight economy seats to be installed on new ARJ21 aircraft.
The new seat is based on Expliseat's latest TiSeat E2 seat platform with carbon fiber composite and titanium. Due to its unique patented modular design and Expliseat's leading-edge development process, Expliseat has been successful in certifying the seat on various aircraft platforms in record time. COMAC is therefore benefiting from an ultralight custom seat that is adjusted to the ARJ21 dimensions to offer best living space and comfort for the passenger even in the most densified configurations.
For passenger comfort, new state-of-the-art innovations include a new recline mechanism that will make the TiSeat E2 the world's lightest reclining seat. The seat is 40% lighter than the best equivalent competitor's certified seats.
New advantages for ARJ21 customers 
By selecting TiSeat E2, the significant weight reduction of the aircraft is giving ARJ21 customers new opportunities to increase revenues with more passengers or cargo, further increasing passenger comfort with additional optional features.
This weight reduction increases the range of the aircraft in a challenging regional market environment that includes small isolated airports and large territories to cover.
First composite seat to fly in China 
To deliver the first ever composite seat on a COMAC aircraft is a major step for Expliseat development and aspiration in China, a fast growing and challenging market with high standards in regards to customer support and general performance of the product.
Ultralight seats made by Expliseat are already popular in the regional aviation market with a strong presence on turbo propeller aircraft. This first contract in China is making Expliseat one of the leaders of this market.
"It is an honor to be selected by COMAC, they will benefit from all the advantages offered by our cutting-edge technology, it will help ARJ21 customers to maximize profits and revenues leveraging carbon footprint reduction due to fuel bill or maintenance cost drop and increased life cycle. Passengers will also benefit from the most advanced comfort feature in terms of recline and ergonomy. We look forward to a bright future in China with  COMAC," said Benjamin Saada, CEO Expliseat.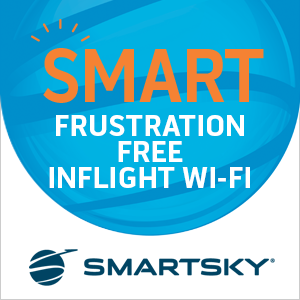 About COMAC
Commercial Aircraft Corporation of China, Ltd. (COMAC), is a China-based commercial aerospace manufacturer engaged in the research and development (R&D), design, manufacturing, testing, marketing, servicing, leasing and operation of commercial jetliners. Currently, COMAC is designing and marketing three aircraft models: Regional  Jetliner ARJ21, Single-Aisle Airliner C919, and the CR929 under the joint venture CRAIC with Russia's UAC. As a main manufacturer of commercial aircraft, COMAC cooperates with global suppliers and partners, and is committed to delivering safer, cost-effective, comfortable and environment-friendly commercial aircraft.
About Expliseat
Expliseat combines high performance materials and innovative solutions to improve  transport efficiency. Expliseat is the manufacturer of the lightest aircraft seat in the World; the TiSeat.
Seats made by Expliseat are certified according to latest aviation airworthiness requirements that include Head Injury Criteria (HIC) tests. TiSeats are available on multiple aircraft platforms including Comac ARJ21, Airbus A320, Boeing 737, ATR, De Havilland Dash 8 or Dassault Falcon Jets.
In 2020, TiSeat is flying with 15+ airlines worldwide with great feedback and recognized  benefits on both revenues and the environment. Massive weight saving on the aircraft is allowing, among others, to reduce fuel consumption with a significant impact on CO2 emissions reduction.