Comtech Telecommunications Corp will pay $70 million to Gilat Satellite Networks as part of an agreement to terminate their merger pact and settle all pending litigation.
First announced on 29 January 2020, the $532.5 million merger agreement would have boosted Comtech's presence in the inflight connectivity market, as Gilat has a growing profile in the sector, including in China.
But the COVID-19 crisis imperiled the merger effort.
In July, New York-headquartered Comtech filed a complaint in the Delaware Court of Chancery seeking a declaratory judgment that certain actions, if taken by Gilat, would breach the Israeli firm's obligations under the merger agreement. The actions at issue in the complaint related to Comtech's pending application for required regulatory approval in the Russian Federation.
The complaint also revealed that Comtech was assessing whether the precipitous decline in Gilat's business gave rise to a material adverse effect.
The aviation industry has faced unprecedented challenges due to the COVID-19 crisis, and inflight connectivity stakeholders are not immune.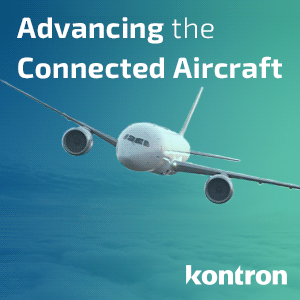 "While we both believed from the outset that the merger of these two great companies was a perfect marriage, the COVID-19 pandemic made the timing of the combination particularly challenging," said Comtech chairman and CEO Fred Kornberg and Gilat chairman Dov Baharav in a joint statement.
"We concluded, that under current conditions, the settlement is the best path forward for both companies and their respective stakeholders."
The merger termination and the settlement agreement have been approved by each company's board of directors and are effective immediately.
The settlement calls for dismissal of the litigation, with prejudice. The trial of the litigation which was scheduled to begin today in Delaware Court of Chancery was accordingly cancelled, said Comtech and Gilat.
Comtech lays claim to being "a market leader in the growing secure wireless communications market". Gilat, which develops and sells VSAT satellite ground stations and related equipment, has made headway in IFC. Earlier this year, it revealed that its new electronically steered antenna for aero was successfully tested aboard Honeywell's testbed aircraft.
Related Articles: 
Image of Gilat aero ESA credited to Gilat