Cindy Tawiah, founder and creator of Maryland-based Diva By Cindy hair care products, knows how disruptive it can be for women who must throw away bottles of shampoo or conditioner at airport checkpoints because they forgot about or weren't aware of the limits TSA puts on liquids in carry-on bags.
"It can sometimes ruin an entire vacation," says Tawiah.
So, in late 2016, when she spotted a flyer about a program designed to bring more minority and small business entrepreneurs into Baltimore/Washington International Thurgood Marshall Airport (BWI), Tawiah made sure to show up and pitch her popular 'Diva by Cindy' African American hair care line.
The brand was created in 2007 and gives a percentage of its proceeds to support homeless women and victims of domestic violence.
The pitch was successful and in 2017 Fraport's (formerly Airmall) Launch Pad program helped Tawiah's company set up a kiosk at BWI to bring the Diva By Cindy line of natural hair care products to air travelers.
Fraport's Launch Pad program gives 12-month airport retail leases to businesses, along with training, sales, and marketing support. And in 2018 Tawiah's initial BWI kiosk spot went to a different vendor.
Tawiah, though, was not ready to leave BWI and give up the opportunity to have her products available to millions of travelers.
The BWI location not only offered Diva by Cindy exposure, "it helped grow our brand and our sales tremendously," she tells Runway Girl Network, "and that's why we had to regroup and engineer a different concept."
So, the former registered nurse and former salon owner, who first learned to make nail polish and lipstick as a 16-year-old in Ghana, launched the first natural hair care vending machine in a major airport.
The hair care vending machine debuted at BWI's Concourse D in 2019 and sells both full size and travel-size products from the Diva by Cindy line, giving travelers "the best of both worlds", says Tawiah.
Travelers also have the option, once again, of buying the products from an airport kiosk: in early 2020 a new Diva by Cindy kiosk opened in the A/B food court at BWI. The new kiosk is operated as a Black woman-owned franchise.
Diva by Cindy and COVID-19
Like all airport concessionaires, Diva by Cindy has had to deal with the downturn in passenger traffic – and business – at US airports.
While the hair care products vending machine will be well positioned for the 'new normal' at airports, kiosk operations present more of a challenge.
"Fraport has been wonderful to my franchisee," says Tawiah. "During the period when concession stands were closed, rent was suspended. And they were especially accommodating when it was time to resume, giving her the opportunity to have modified hours, etc."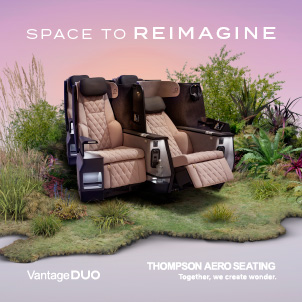 She says she is helping by giving emotional support and allowing the airport franchise owner to set up an online store to help sell some of her inventory, even though Diva by Cindy also sells its products online.
At BWI, as in all airports right now, the traffic is not like it was before "and it is extremely challenging to sell when you can't smile or see another person's smile. And hands-on demonstrations are a thing of the past," says Tawiah.
Instead, Diva by Cindy at BWI may have to rely more on visual tools, such as the video monitor showing "before" and "after" photos of how the hair care products work.
"We are looking into creative holiday promotions, giveaways and bringing one of our Influencers on site to help boost sales," she says.
Related Articles:
All images credited to Diva by Cindy.