Seventeen-year old aviators are rare and 17-year old female flyers even more so, but Ellie Carter is no stranger to being unusual. Bitten by the aviation bug even before her second birthday, she was flying regularly by age nine and soloed on 1 December 2016 at the age of 16, the youngest a pilot can legally fly solo in the UK.
Runway Girl Network first featured Carter in January 2017 and I caught up with her again a few days ago, soon after her return to flying as the UK began easing its coronavirus lockdown rules.
Followers of her @dragongirl94 Twitter account will know that Carter's latest aviation passion is a 77-year old Piper Cub.
Although excited to take the Cub aloft again, she says: "When I was flying, it was just like any other trip. I was careful to focus on what I was doing because I hadn't flown for a long time. I tried to be as thorough as possible. Flying regularly is useful to avoid slipping into bad habits, but I think being thorough is a great habit to learn early on."
The combination of Cub and teenager is unlikely and although she admits to enjoying the heating in the Cessna 152 she soloed on – "the Cub's freezing in winter" – Carter reckons there's nothing like summer flying with the vintage airplane's door removed.
"I met Richard Horner, the Cub's owner, when I was 12. He took me for a flight and then carried on flying with me. I'm insured on it, but I still can't believe he trusts me to fly it; it's humbling to fly an aircraft that flew on D-Day. Compared to the Cessna, the Cub is a lot harder on takeoff, landing and on the ground, because it has a tailwheel. It's also slightly heavier on the controls."
Carter's younger brother "is mostly into rugby and not really into flying," but what do her friends think to her flying an old airplane? Alone? "Most think I'm crazy for flying anything, not just an old aircraft."
Her parents have been a constant source of inspiration and support, especially when she faced backward attitudes to the idea of one so young, and a girl to boot, wanting to fly. "To inspire me at a time when I was getting a lot of negativity, Dad wrote two books, set in 1903, about three girls and their journey as they learnt to fly. Later, he began writing films, mostly about people in minority groups, like me. He made Magic Man together with a New York film producer and it's won awards all over the world."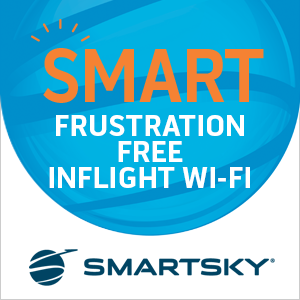 Dad also features regularly on @dragongirl94, sometimes as passenger but often standing on frigid hilltops videoing practice landings. Mum appears less regularly, primarily because she works most weekends, although Ellie makes an admission. "I scared her, doing wing-over turns when I was younger, and she wouldn't fly with me, although she would come to the airfield on her days off. Recently, I finally managed to get her to fly with me and she loved it."
Right now, there's a careful balance to be struck between flying and education. A gifted mathematician, Carter attends a specialist math and physics college, requiring a 4.5-hour round trip from home that eats into her flying time. While she's keen to gain an aerobatic rating, she also takes her final school exams next summer, after which her sights are set on aeronautics and astronautics, or aeronautical engineering, at university. And after that?
"Ultimately, I would love to be a professional pilot. Becoming a stunt pilot or a test pilot would be awesome, but I've also done some film stuff, so I'd love to be a stunt woman or a presenter. I'm just keeping my options open."
Related Articles: