New leadership is coming to the Hamburg Metropolitan Region's aviation cluster. Ulf Weber is taking over from Dr Franz Josef Kirschfink as Managing Director on 1 July 2020.
Dr Kirschfink, who has been in the role since 2014, is retiring in the middle of the year. With Weber, aged 52, a highly experienced aviation executive is taking the seat on the "left-hand side of the cockpit". In 2001, he was part of the team that established Swiss International Air Lines, and he also spent several years as CEO of AeroLogic, a joint venture freight carrier established by Lufthansa Cargo and DHL Express. Most recently, the graduate aerospace engineer led ASL Airlines Belgium.
"I was born in Hamburg and I have followed the development of this city as a centre of aviation my whole life. That I will now be play a role in shaping this as Managing Director of Hamburg Aviation, building on the successful work of Dr Kirschfink, is a source of both great delight and pride. Particularly in the face of the current Corona situation, the global aerospace industry is facing huge challenges. This makes it all the more important for me that our industry sticks together, continuing to develop a joint outlook with future prospects for the Hamburg Metropolitan Region," says Weber.
"We need to pay particular attention to making full use of our potential, maintaining the high priority given to innovative and forward- looking topics such as the commercial, sustainable use of hydrogen, digitalisation and cooperation within the supply chain and urban air mobility."
Senator Michael Westhagemann, Minister for Economic Affairs, Transport and In- novation comments: "Hamburg's great strengths are its networks, which we can build upon not just in the good times but also in the hard times. Right now, the role of our Leading-Edge cluster, Hamburg Aviation, is especially vital, because the aviation industry is particularly hard hit by the crisis. So I am delighted that we could win Ulf Weber, an experienced leader with a deep understanding of aviation, to take the controls of our network and safely lead it through this turbulent phase. At the same time, I want to thank Dr Kirschfink for what he has accomplished as Managing Director. Thanks in large part to his efforts, Hamburg Aviation today is one of the world's leading cluster networks."
"Mr Weber is taking over at an extraordinarily demanding time. Nevertheless, I am confident that he will master his new role with flying colours. He is every bit the experienced aviation manager who knows how to lead in a crisis. And with Hamburg Aviation, he is taking over a cluster network that is more strongly established and better connected internationally that ever before. Our members, now numbering 185, represent the entire value creation chain of the aviation industry. There will be no shortage of fresh ideas," adds Dr Franz Josef Kirschfink, who will continue to lead the aviation cluster together with his successor until handing over at the end of June.
An engineering graduate, Ulf Weber brings more than 25 years of experience in aero- space, logistics and consultancy to the role. The 52-year-old began his career at the former Swiss airline, Crossair, following on from studies in aeronautics and aerospace engineer- ing within the transportation sciences field at the Technical University of Berlin and the Massachusetts Institute of Technology. Over the past 20 years, Weber has been in senior leadership positions with companies including Swiss International Airlines, Thomas Cook Airlines Belgium (as CEO), Brussels Airlines, DHL Express/AeroLogic (as Managing Director) and was most recently CEO of ASL Airlines Belgium (formerly TNT Airways).
The Hamburg Aviation network brings together industrial, research and political actors with the goal of jointly developing, marketing and networking the world's third-largest centre of civil aviation. Hamburg Aviation is the only northern German cluster amongst Germany's 15 "Leading-Edge Clusters". The network's most successful initiatives include the internationally renowned Crystal Cabin Award for innovations in the aircraft cabin and on-board products, the European Aerospace Cluster Partnership (EACP), and the management of the Windrove network to promote innovation within the urban air mobility sector.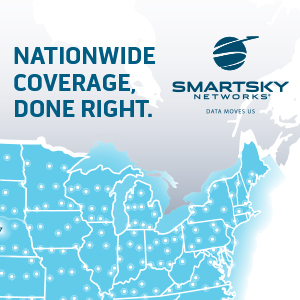 About Hamburg Aviation
With more than 40,000 highly qualified personnel, Hamburg Aviation is one of the biggest locations in the world's civil aviation industry. The two giants of the industry, Airbus and Lufthansa Technik, are joined by Hamburg Airport and more than 300 suppliers, as well as a variety of scientific and technological institutions. Every one of them contributes know-how and expertise. Companies, universities, associations, the economic authority and other partners have come together to form Hamburg Aviation, a cluster dedicated to advancing the city as an aviation location. Together they pursue a common goal: to network research and development, thereby bringing to market high-quality products and services for the aviation of the future – products that are good for passengers and set the standards in terms of resource protection. Hamburg Aviation concentrates on five product areas: the development and construction of aircraft and aircraft systems, the development and construction of cabins and cabin systems, the optimisation of aviation services, improving the efficiency of the air transportation system, and aviation-related information and communications technology. In 2008, Hamburg's aviation cluster was honoured by the Federal Ministry of Education and Research as a Leading-Edge Cluster. In 2014, Hamburg Aviation joined the elite ranks of clusters to hold the European Commission's GOLD Label for Europe's best managed clusters. The "Land of Ideas" initiative declared Hamburg Aviation one of Germany's "100 Landmarks" in 2016.