Carlisle Interconnect Technologies (CIT), a division of Carlisle Companies Incorporated (CSL), is pleased to announce special missions and temporary passenger cabin reconfigurations for airlines seeking to move more cargo on their passenger aircraft. 
Tenencia, a CIT company and European Union Aviation Safety Agency (EASA), Design Organization Approvals (DOA), and Production Organizations Approvals (POA) holder, offers turnkey kit design, procurement, installation support as well as regulatory approval services to give airlines greater flexibility in optimizing their aircraft.
"We are committed to helping our customers and the aerospace industry navigate these uncertain times," said Jeff Behlendorf, director of product management, integrated products at CIT. "Our expertise in cabin reconfiguration and aircraft certification enable airlines to quickly pivot and adapt to evolving market conditions, which call for additional methods of transporting critical goods while the industry experiences a low demand for passenger travel."
CIT offers a full-range of capabilities for minimal or more complex configurations, including:
Rapid development and EASA DOA approval of complete cabin reconfiguration and new cargo Layout of Passenger Accommodations (LOPA)
Special missions support, including patient transport
Cargo restraint and net installation
Floor cargo loading evaluation
Cabin seat removal to reduce wear and tear on the passenger interior
Cockpit equipment and avionics modifications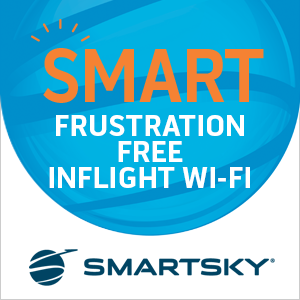 These capabilities are part of CIT's nearly 80-year history of providing the highest quality aircraft modification packages using Supplemental Type Certificates (STCs) for airlines, avionics manufacturers, and Maintenance, Repair and Overhaul (MRO) partners. The company is also a member of the Independent Aircraft Modifiers Alliance (IAMA), an alliance of leading companies in the avionics industry that are committed to common standards for documentation and quality of STCs. This new offering helps airlines meet evolving fleet needs in today's challenging environment.
About Carlisle Interconnect Technologies
Carlisle Interconnect Technologies (CIT) is one of the world's leading designers and manufacturers of high-performance wire and cable, including optical fiber. Having started operations in 1940, the company has grown its product portfolio to include specialty and filtered connectors, contacts, integrated systems and cable assemblies, complex harnesses, racks, avionics trays, and installation kits. In addition to its vast product breadth, CIT provides consumers with a higher level of support by offering engineering and certification services for the demanding environments of the commercial aerospace, military and defense electronics, industrial, test and measurement, and medical industries.