During a RedCabin webinar dedicated to looking at the impact of the coronavirus pandemic on airline cabin design and operations, industry experts discussed the need for standards that would help define and certify the effectiveness of antibacterial and antiviral surface treatments.
Pointing out that we have flammability regulations for materials, Ronn Cort, the president and COO of thermoplastics specialist SEKISUI Kydex asked, "Is it time for a global hygiene standard? As we develop new materials, we look at all different methods and there are a number of different tests [conducted]. Each country develops its own standards [for hygiene], and there's an opportunity for the industry to come together to draft a standard of antimicrobial [and antibacterial treatments]."
While acknowledging that some coordination would be required, Cort said there is precedent for international collaboration on these matters. "There didn't used to be international standards on flammability either," he said. "But if there are six different definitions of what is antimicrobial…it's going to be difficult."
There was consensus among webinar participants that prescribed industry standards for sanitation which consider the effects of hygiene treatments on different surfaces, materials and fabric would benefit the airline industry at this time.
Another specialist in thermoplastics for aircraft interiors, SIMONA Boltaron "absolutely supports drafting a standard for antimicrobial treatments of all surfaces within the interior", company VP of marketing Molly Bridger told Runway Girl Network after the webinar. "This would encourage more efficient product development by identifying what the broad market really needs."
Cort suggested that this work might be a task for a body like the Society of Automotive Engineers (SAE), which advises on the drafting of new technical standard orders for aviation. Bridger agreed that the SAE could be possible.
"Whoever takes the lead would need to have sufficient knowledge of the regulations these materials are already engineered to comply to for fire safety and impact/head strike," she said. "It will be important to keep the same compliance to these safety standards while also introducing antimicrobial and antiviral solutions."
An alternative to SAE might be to engage the FAA's Civil Aerospace Medical Institute (CAMI), which specializes in cabin safety and occupational medicine.
This March, as the novel coronavirus spread around the world, EASA drafted express guidance on disinfection of cabin surfaces, in consultation with the World Health Organisation (WHO). EASA's guidance, and indeed recommendations tabled by the CDC in the United States, might serve as a starting guide for formal approval of treatments.
The EASA guidance states:
All used disinfectants, in addition to their disinfecting capabilities on the specific SARS-CoV- 2, must be aircraft component compatible, namely they must not have any negative effects on individual parts or the structure of the aircraft, while also being approved for use at national level.

When choosing a disinfectant, it must be ascertained that their application will not be likely to have damaging effects regarding the human health or the aircraft in terms of: aircraft structure (i.e., corrosion); electronics and avionics (i.e., insulation of cables); sensors (i.e., smoke detection); interior (i.e., installations, seats, monitors, media devices, windows, galleys, countertops, restrooms).

It is therefore necessary to exercise caution in selecting suitable products and before applying these products in aircraft. It is important to protect the health of the cleaning personnel, aircrew and passengers, as well as to ensure effective action.
There is a general agreement that COVID-19, and other potential diseases, will be a threat to aviation not just in the short-term but also in the long-term.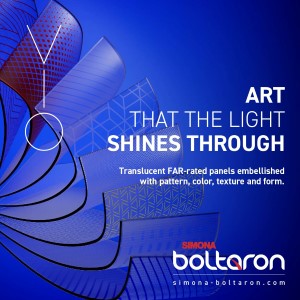 While there has been antimicrobial and antibacterial solutions in the industry for many years, the recent shock impact of COVID-19 on aviation has brought the issue of cabin hygiene to the forefront.
The challenge will be to harmonize any aviation regulations on treatments with national regulations restricting the use of certain chemicals for environmental or other reasons. EASA acknowledged this potential conflict in its own guidance for cabin hygiene, but this type of hurdle has been addressed when drafting universal flammability standards for aircraft interiors.
With industry stakeholders acknowledging the need, the first step will be for participants in the industry's various working groups to take on the task, in collaboration with regulators, and ensure that this conversation evolves into concrete action.
Related Articles: