IAMA, the Independent Aircraft Modifier Alliance, has launched a Virtual Think Tank program, called IAMA VTT. This online resource was created to locate crisis-related solutions to ensure airlines and lessors can maintain the airworthiness and safety of their assets.
"The aviation industry, and airlines in particular are faced with situations requiring decisions that have never before been considered," said Marc Pinault, IAMA chairman. "Like our colleagues around the world, IAMA members are experiencing the effects of COVID-19 and we want to help the aviation industry get past this situation by offering our significant technical resources to facilitate crisis resolution. This is why we created our Virtual Think Tank program. Over the coming weeks, we will host a series of web-based events with representatives from the IAMA leadership, members, commercial aircraft owners, and their related associations."
"The ultimate goal of this Virtual Think Tank program is to ensure fleets are prepared for a safe reactivation and return to service," said Nicole Noack, managing director of IAMA. "The most effective way to accomplish this is to facilitate airworthiness and safety maintenance during the crisis period. Further, we want to make sure that aircraft supporting COVID-19 crisis activities are being operated safely.
"In addition to our web-based discussion events, we are also making available a continuously developing list of crisis-related products and services of members and non-members for free through our 'COVID-19 and Crisis Catalog'. We encourage airline operators to visit the IAMA response website and we look forward to the airline ecosystem's strong and successful emergence from these very difficult and stressful times."
The IVTT program includes a centralized resource where both IAMA members, airlines and lessors can discuss short-term technical aircraft related services, and connect to experts who can help resolve technical issues. In addition, non-IAMA members will also be able to list their products and services in the catalog for free as long as they support the COVID-19 Crisis. The COVID-19 Catalog lists a broad range of products and services in categories beyond modification and in direct relation to the demands encountered during the IVTT sessions:
General – Services fulfilling COVID19 related authority requirements (e.g. aircraft disinfection).
Modification – Modifications fulfilling authority requirements with a recent mandate or timeline below 2-years, those required for patient transport, and those required for additional cargo-transport on passenger aircraft.
CAMO – Airworthiness reviews, and permits to flight; and
MRO – Services for parking and storage including related procedures, and ad-hoc maintenance support for aircraft transfer.
Updates of categories and demands out of the IVTT will be made public regularly through the IAMA website and IAMA LinkedIn to encourage members and non-members to list their related products and services in order to establish a valuable catalogue to assist airlines and lessors navigating the technical challenges of the current crisis.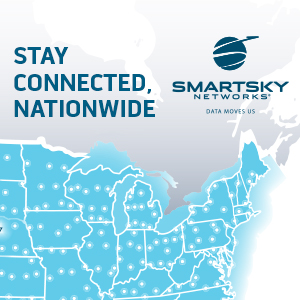 About IAMA
We at IAMA, the Independent Aircraft Modifier Alliance, are advocates and supporters of member companies in the aircraft retrofit modification market. We are educators, identifying and highlighting value of Supplemental Type Certificates (STCs) within the aircraft lifecycle. We collaborate to develop standards that streamline communications and documentation within approved STC modification projects. To ensure that effective modernisations meet aircraft operator and owner requirements, we endorse STC-approved solutions. Founded by, Eclipse Technics, Envoy Aerospace, Etihad Engineering and Lufthansa Technik because they believe an independent, transparent market is a strong market that will benefit everyone. Today various members already committed to support IAMA such as, Carlisle IT, Fokker Services, The Angelus Corporation, Euro-Composites, Frequencia and Novus Aviation Capital. To learn more and join, visit: iamalliance.aero.
Featured image credited to istock.com/JakeOlimb