Nestled across the water from the sprawling city of Vancouver, British Columbia, is an island of the same name. Along its bucolic and oft remote shores, a handful of towns and villages dot the island. With only a few ferries from the larger municipalities, air travel is a popular way of getting to and from the nearby mainland.
One of those options is Pacific Coastal Airlines, a modest carrier that operates throughout the region, along with a few codeshares for WestJet out by Calgary. The airline runs an eclectic commuter fleet: mostly Beech 1900s along with Saab 340s and even a rare Grumman Goose.
With fellow Runway Girl Network contributor Jason Rabinowitz in town pre-pandemic, we figured we'd try our luck with an out and back to Campbell River on Vancouver Island. We flew Central Mountain Air outbound, not covered here, and PCA back. The ticket cost a little under $100US, bookable on the airline's website.
Several weeks and a visit to downtown Campbell River under our belt, it was time to fly back to the big city and the long drive back to Seattle.
There's a grand total of two airline check-in desks at the adorably quaint, yet bigger than you'd expect airport in Campbell River. A helpful agent printed off my ticket, and security whisked me through to the waiting room.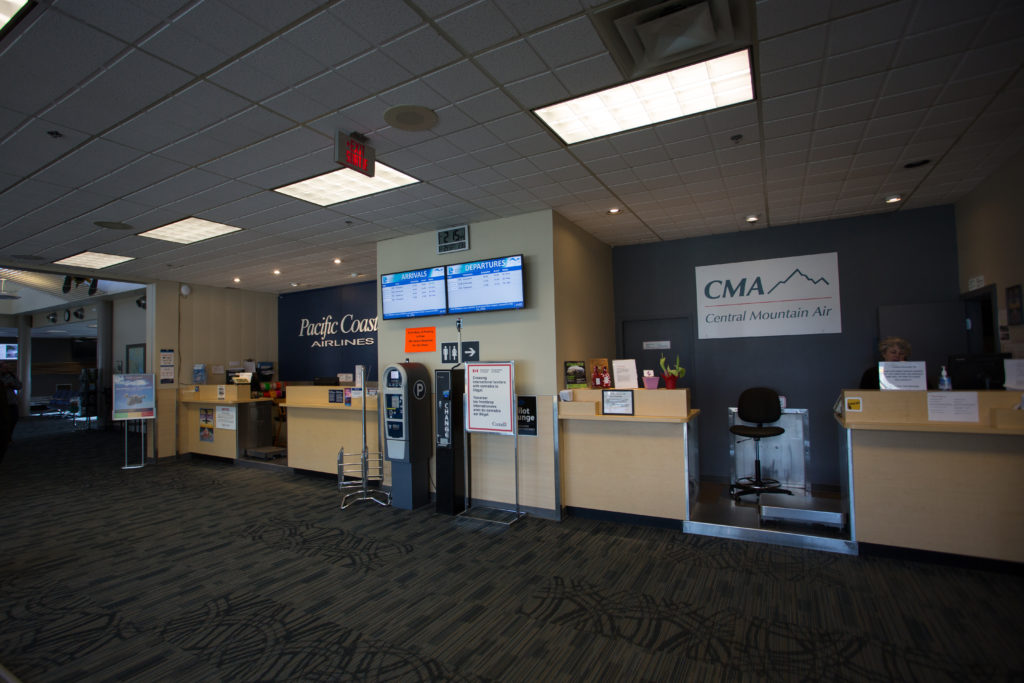 Boarding is a single group, and takes no time. The Beech 1900D turboprop is small, seating only 19. The tiny cross-section at least gives plenty of headroom as there are no overhead bins. The 1-1 configuration is roomy too, save for the single middle seat in the very last row. Seating assignments are first come, first serve.
The onboard experience is bare bones, even by commuter plane standards. Each seat has an air vent, a tray table, a light, and with one exception, a window. There's no power outlets, no seatback entertainment, and definitely no Wi-Fi. Heck, there aren't even bathrooms or flight attendants: the first officer welcomed folks aboard and provided the safety briefing. Perhaps in a rush, the exit rows were not briefed.
As the pilots worked through the rest of their preflight checks, passengers pulled out their phones and a few paperback books to pass the time. Most folks, myself included, switched to looking out the window as the engines rumbled to life and the short taxi to the runway began.
On a low cloud or poor weather day, there wouldn't be much to see. In fact, I can't imagine the experience being remotely pleasant: getting knocked around for up to an hour, more on longer flights, in a featureless gray soup? Hard pass.
Luck was on our side today, though, and early clouds had long parted, delivering us a rare crystal clear sunny winter day.
The airplane vibrated itself free of the ground in no time, and the pilots executed a heavy-banking u-turn back toward Vancouver almost immediately. Curiously, the aircraft leveled off almost as quickly, settling into a surprisingly low cruising altitude of only 2,000 feet.
Between the low-level flying and golden hour light the views were absolutely stunning. The pilots even took an extra scenic route, flying down the strait on the east side of Texada Island instead of the wider west side. Several nearby mountains towered well above us, while the crisp blue water sparkled below.
The city came into view quickly, its tall buildings sparkling in the sunlight. Air traffic control vectored us in with an expedited approach on the south side, which sadly meant no low and slow over the city. It did mean a hell of an approach over a nearby suburb, with a fun, seat-of-the pants u-turn landing. It was made all the better as the Beech has no flight deck door, leaving a perfect view through the cockpit and out the front windshield.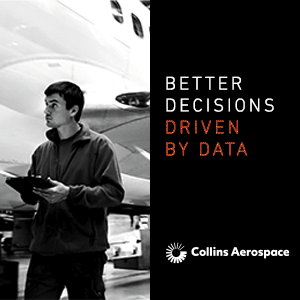 Jason and I hung back to chat up the pilots briefly after the flight, particularly about the unusually low altitude. It was so low we figured there must have been something wrong, maybe a broken pressurization seal or something. But the pilot's answer was simple: "because we could."
Fair enough, I guess.
I'd love to say it was one of the more incredible flights I've been on. After all, it wound up turning into a gorgeous 30-minute pleasure cruise. The honest answer, though, is that I found our altitude a bit unnerving instead.
While it turns out that low-level flying on clear days is somewhat common for these smaller aircraft, it certainly isn't something most passengers – even frequent fliers like Jason and I – see often if at all. Add in my rather ironic fear of flying and an uninvited unease set in most of the flight.
A simple announcement from the crew about the plan would have a gone a long way, turning this into something I (and I know others) could've enjoyed more fully.
All images credited to the author, Jeremy Dwyer-Lindgren
Related Articles: