STS Aviation Services has completed a package of work for easyJet that saw the MRO provider install Airbus' new flight operations and maintenance exchanger (FOMAX) data router on 39 of the budget operator's A320 family aircraft from November 2019 through March 2020. FOMAX, which can capture over 20,000 real-time aircraft parameters, enables Airbus' Skywise data platform to provide predictive maintenance services for airlines.
While financial details of the easyJet retrofit have not been disclosed, STS Aviation Services told Runway Girl Network that the FOMAX modifications entailed the installation of systems provisions (hardware, brackets, P-clips, etc); a 4G Gatelink antenna on the crown of the aircraft aft of the flight deck; flight deck Wi-Fi; Ethernet cable connections between FOMAX and the FDIMU (flight data interface management unit); FDIMU hardware upgrades; plus installation and activation of three new FOMAX line replaceable units or components.
The modifications, which took place at STS Aviation Services' UK-based hangar, took three days per aircraft. "Each modification took approximately 140 man hours, but we also provided an additional 100 man hours a day for other maintenance and repair work that took place at the same time as each modification," said the firm, which is a division of STS Aviation Group.
In a press statement, STS Aviation Services said its deep partnership with easyJet "is a great example of what synergy and innovation can yield. Since this partnership began, the company has delivered 39 aircraft with a TDR of 96% based on planned hours. And while aircraft came in for specific tasks, STS Aviation Services was able to ensure that 75% of all easyJet aircraft left its facility with no carry-forward items."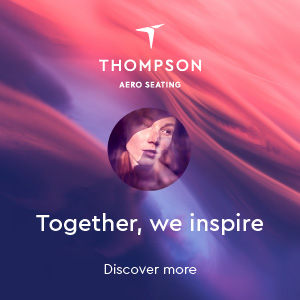 STS Aviation Services chief commercial officer Kevin Dudley added: "We're delighted to have been selected by easyJet to embody this key modification program at our Newquay, Cornwall MRO facility. We have been privileged to work with easyJet in the past on several key projects, but this was by far the most comprehensive given all the nose-to-tail inputs required throughout the 2019/2020 winter season. To have successfully delivered this program on time and on budget demonstrates exactly what STS Aviation Services stands for."
Skywise tracks and analyzes an airline's operations and performance data and assesses failure probabilities in order to anticipate maintenance tasks. Available for the A320 and A330 families, it was adopted by easyJet from very early on.
When Airbus first announced the product, Carolyn McCall, then CEO of easyJet, underlined the operational benefits of Skywise, saying "Punctuality is important to our customers and so we want to do all possible to minimize disruption from technical events. Prognosis systems like the Airbus Skywise platform can really transform the way that we maintain our aircraft. The data obtained enables us to predict potential issues before they arise and start troubleshooting before the aircraft even lands which could help move us closer to our goal of eliminating technical delays." Other customers of Skywise include US budget carrier Allegiant and US major Delta Air Lines.
Airbus, meanwhile, said this week it has expanded its digital offering for airlines with a new solution that is connected to Skywise. The so-called Performance Factor Optimizer application "provides an accurate interpretation of the performance variation for each Airbus aircraft, on an individual aircraft basis", said the airframer.
It explained the solution thusly:
This web-based solution automatically computes the "delta specific range" (DSR) and the associated performance factors used in the Flight Management System (FMS) and the flight planning system, with an automatic aircraft performance database pairing. Performance varies over the life of all in-service aircraft, leading to slightly higher fuel consumption levels as an aircraft ages. This is attributed to degradation effects, which impact both the engines and airframe.

The Performance Factor Optimizer application automatically identifies and investigates the resulting DSR trends over time, allowing a more continuous and regular monitoring while reducing the operator workload. As a next step, using the power of additional aircraft data sources (QAR, DAR, SAR*) the app will enable an increased number of points to be analysed, resulting in better coverage of the flight phases for even greater accuracy. Performance Optimizer screenshot (data shown is illustrative only)
Airbus said the app was developed by NAVBLUE, its Flight Operations subsidiary.
Related Articles: