In recent weeks, many airlines have pivoted from transporting people aboard their commercial aircraft to instead carrying vital medical supplies by utilizing a number of creative engineering solutions to protect aircraft seats and other interior structures on board. But Air Canada is going a step further by reconfiguring the passenger cabins of three Boeing 777-300ERs – including removing seats – to greatly enhance cargo capacity amid the coronavirus pandemic.
Montreal-based aircraft maintenance and cabin integration specialist Avianor is handling the conversions for Air Canada. The company's solution involves removing the 422 passenger seats on board each 777 and designating cargo loading zones for lightweight boxes containing medical equipment, which are then restrained with cargo nets. The reconfigured aircraft can carry 89.63 tonnes, the equivalent of up to 9 million medical masks, says Air Canada.
Transport Canada has approved the conversion process, and the first converted 777 is now in service. The second and third widebodies are on track to be completed and in operation within the coming days.
"Bringing critical medical and other vital supplies rapidly to Canada and helping distribute them across the country is imperative to combating the COVID-19 crisis. The transformation of the Boeing 777-300ERs, our largest international widebody aircraft, doubles the capacity of each flight and will enable more goods to move more quickly," says Air Canada vice president – cargo Tim Strauss.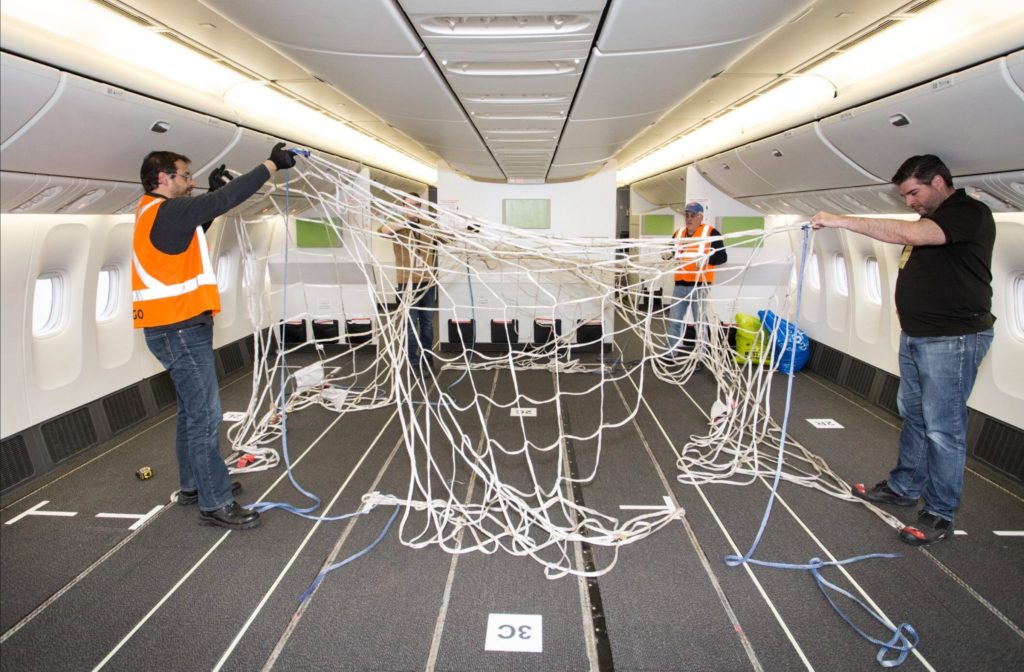 In a statement posted on LinkedIn, Avianor says: "Avianor is very proud to contribute to Air Canada's efforts to transform three of their Boeing 777-3300ER aircraft cabins in order to provide more cargo space for the transportation of medical and essential goods. We would like to thank Air Canada for its confidence in Avianor. Although the COVID-19 pandemic has caused turbulence, it is by joining forces that we will succeed."
Through its cargo division, Air Canada has been using mainline aircraft that would otherwise be parked to operate cargo-only flights. It has already operated 40 all-cargo flights since 22 March, and says it plans to operate up to 20 all-cargo flights per week using a combination of the three newly converted 777s, plus additional Boeing 787s and 777s. Medical supplies are being shipped on these widebodies from Asia and Europe to Canada.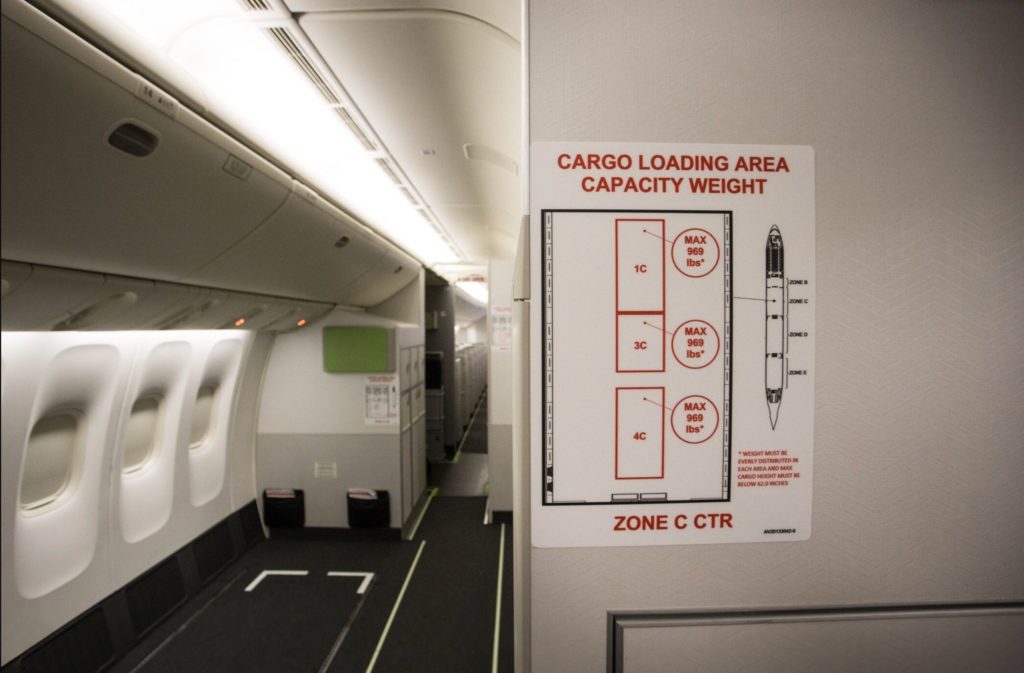 Other airlines are packing cargo into some of their passenger cabins to operate all-cargo flights, including but not limited to Aer Lingus, American Airlines, Delta Air Lines, Etihad Airways, Southwest Airlines and United Airlines.
All images credited to Air Canada
Related Articles: