As Congress works to pass legislation to help US airlines weather the unprecedented COVID-19 crisis, two leading airline passenger experience associations are calling on the Trump Administration and Congressional leadership to include financial relief for airline suppliers and vendors.
The Airline Passenger Experience Association (APEX) and the International Flight Services Association (IFSA) warn that without government support, thousands of jobs will be lost and many suppliers will not survive to be in a position to support the airline industry's recovery.
Specifically, APEX and IFSA are asking that for every four dollars of support provided to airlines an additional one dollar be provided to the critical suppliers to airlines "in order to protect this segment of the industry and the livelihoods of its employees". They ask that this support be in the form of financial grants, no-interest medium and long-term loans, and tax relief.
In a letter to Senate Majority Leader Mitch McConnell, APEX/IFSA CEO Joe Leader stated: "As you continue efforts to assist the airline industry, we respectfully request that relief also be provided specifically for airline suppliers and vendors which are a fully integrated part of the airline industry. These include airline caterers, food suppliers, systems manufacturers and installers, connectivity companies, and content distributors, to name a few.
"These companies and their thousands of employees already are bearing a severe financial burden due to the government- and business-imposed restrictions to air travel, and that burden grows daily. Our country will recover from the pandemic and air travel will rebound. When that occurs, the airlines will look to its supplier partners to be ready to ramp up and serve the traveling public."
Recovery will require support from suppliers, which are a "somewhat hidden yet essential part of the airline industry", stressed Leader.
At present, lawmakers are at a stalemate regarding the aid package for airlines, with Democratic leaders warning that the present bill does too much to bail out companies and not enough to directly help workers, as reported by CNBC.
In the United States, a number of PaxEx stakeholders have already put color around the present challenges. During Global Eagle's fourth quarter and full-year earnings conference call, company CEO Josh Marks said the travel industry "has never seen concurrent challenges like what we see now with coronavirus on top of the Boeing 737 MAX grounding".
The situation is certainly fluid. Emirates on Sunday said it would temporarily suspend all passenger flights from 25 March, but within hours the airline reversed course and committed to operating service to the UK, Switzerland, Hong Kong, Thailand, Malaysia, Philippines, Japan, Singapore, Australia, South Africa, South Korea, the United States and Canada.
Global Eagle's Media & Content business supplies content to airline IFE systems around the globe. Better-positioned airlines are requesting "to keep content on board aircraft for another cycle or two" so that content will stay on aircraft into the summer, said Marks. For carriers under signifiant financial pressures, however, Global Eagle is working with them to reshape what content they use across their networks to reduce their spend.
Global Eagle also provides inflight connectivity to airlines. The firm expects IFC equipment installs will be delayed and deferred into the second half of the year, with Marks noting that some airline customers are currently furloughing maintenance teams that would have otherwise installed antennas.
Earlier this month, inflight connectivity provider Gogo warned that its commercial division will obviously be negatively impacted as airlines take planes out of service. "How badly we're hit will depend on what happens with load factors and how long travel is impacted by the virus," said Gogo CEO Oakleigh Thorne.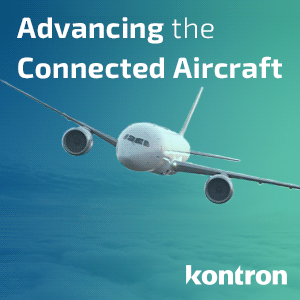 Neither Global Eagle nor Gogo is providing guidance for 2020 given the present uncertainties.
Across the pond, European PaxEx and MRO firms are also feeling acute pain due to the collapse in air travel demand, and ergo their services. Lufthansa Technik in a statement this morning said the extent of the effects of the worldwide crisis affecting its business cannot yet be concretely foreseen, but the impact is already massive.
"With the outbreak of the corona crisis, nothing is the same as it was just a few weeks ago," said Johannes Bussmann, chairman of the Executive Board. "The maintenance industry is already suffering from the decline in air traffic. The full extent will hit us with a delay, which means a forecast is currently not possible, but first impacts are massive. Everything depends on the duration of the crisis and how our customers will recover from it. We have prepared ourselves with a very comprehensive package of measures – also, to be able to deliver at any time. Especially now, our customers need a reliable technical partner."
Related Articles: