People who don't work in aviation are often surprised to learn that the antiquated floppy disk is still used in some instances to load essential software and data to aircraft. Such labor intensive manual processes are not only inefficient, but costly to boot. But if Teledyne Controls has its way, the use of floppy disks and other physical media for data loading will become a thing of the past.
The company recently launched the Loadstar Server Enterprise 3 (LSE 3) tool, a comprehensive ground-based application that allows airlines to efficiently manage the configuration, storage and electronic distribution of field loadable software and data to aircraft through a single user interface.
LSE 3 connects over ethernet, cellular or Wi-Fi, to ARINC 615-3 and ARINC 615A portable data loaders, of which there are myriad types on the market, including solutions from Teledyne Controls. It also supports the wireless transfer of software parts directly to aircraft, when used with Teledyne GroundLink Comm+ and enhanced Airborne Data Loader systems, therefore automating the distribution process even further.
The floppy disk problem is very real. A flight management system requires an update every 28 days or you can't fly the airplane. "Floppies break, or the data becomes corrupted, and the process of distribution is cumbersome and ineffective," says Craig Aitken, senior director dataloading solutions at Teledyne Controls. "Airlines will be losing millions in unnecessary labor costs and aircraft stuck on the ground when they should be in the air."
At present, many aircraft are parked due to the fallout of the coronavirus pandemic. But as business returns, airlines will seek cost-efficient ways to streamline services. "LSE 3 not only ensures the efficient, electronic distribution of software parts, but also does so in a way that minimizes maintenance paperwork and maximizes regulatory compliance by providing automated load reporting and software part distribution. The centralized library of parts and databases simplifies configuration management for an entire fleet," says Aitken.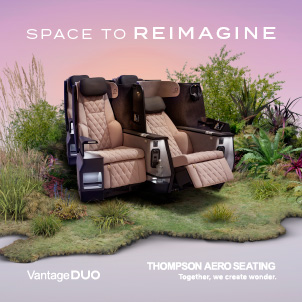 LSE 3 supports Airbus and Boeing electronic flight bags, as well as legacy Airbus A320, A330, Boeing 737, and 747 aircraft.
Full access to the system is entirely under airline control, and only encrypted communications from authenticated clients can gain access to LSE 3, says Teledyne Controls. The system also tracks the delivery and provides reports for all software parts loaded on aircraft and helps collect and return aircraft downloads from the field.
Interestingly – and shockingly for some – floppy disks are also still sometimes used to load inflight entertainment content to aircraft. Asked by Runway Girl Network if LSE 3 holds applications for IFE, a Teledyne Controls spokesman said: "Yes it could, but that would not be its main purpose."
Related Articles:
Featured image credited to istock.com/Leyn