EDM, the leading global provider of training simulators to the civil aviation and defense sectors, announced today that it has completed a project for airBaltic's A220 Extended Door Trainer, which has been fully installed at the carrier's training facility in Riga, Latvia.
EDM was tasked by airBaltic to develop a new A220 Extended Door Trainer in response to the airline acquiring its new Airbus A220 fleet. This simulator will enable the airline to train their cabin crew and certify them to the new aircraft type.
The Extended Door Trainer is fitted with key features to help simulate a number of scenarios that helps practice everyday functionality, but also for emergency situations.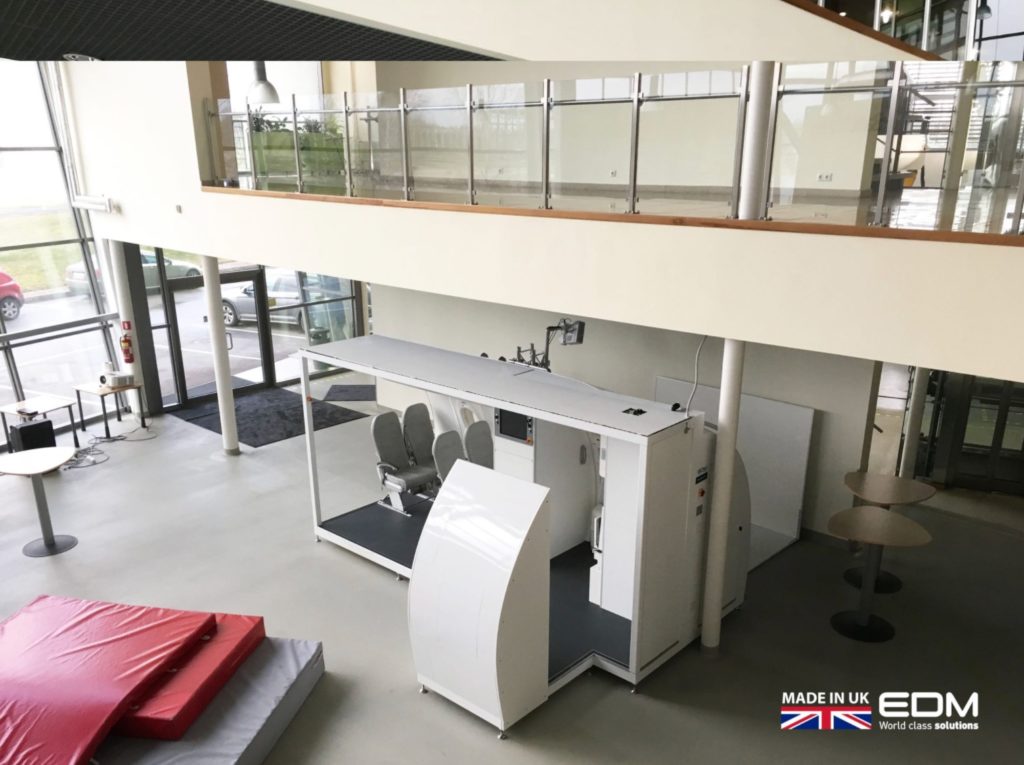 EDM has already delivered more A220 Door Trainers than any of its competitors combined. As with all EDM products, EDM manufactures high-fidelity simulators that are robust and are of utmost quality to help serve clients reliably.
The A220 Extended Door Trainer for airBaltic has been manufactured to host a variety of features which have been tailored to suit the airline's requirements and desired functionality.
Some of the functionality provided with this trainer include:
Door familiarisation procedures
Securing the cabin for flight
Internal and external operation of the door
Carry out and practice evacuation procedures
Experience the force and movement of the door and use of door assist handles
Operation of the gust lock
Operation of the Mode Select lever – Arm/Disarm procedures
Operation of slide inflation procedure
Experience and the recognition of Door Malfunctions during operation
Flight attendant's seats use and operation
Communications, sounds and alarms operation and recognition
Auto-close Overwing Exit
Virtual Slide Trainer Integration
Simulated Flight Deck Door with Access Keypad
Dummy R1 cross-check door
EDM's Virtual Slide Trainer was integrated into airBaltic's A220 Extended Door Trainer (externally to the L1 door) to help simulate various slide deployment scenarios. The animation is automatically triggered when the Door opens in armed/emergency mode, or when the manual slide inflation handle is pulled.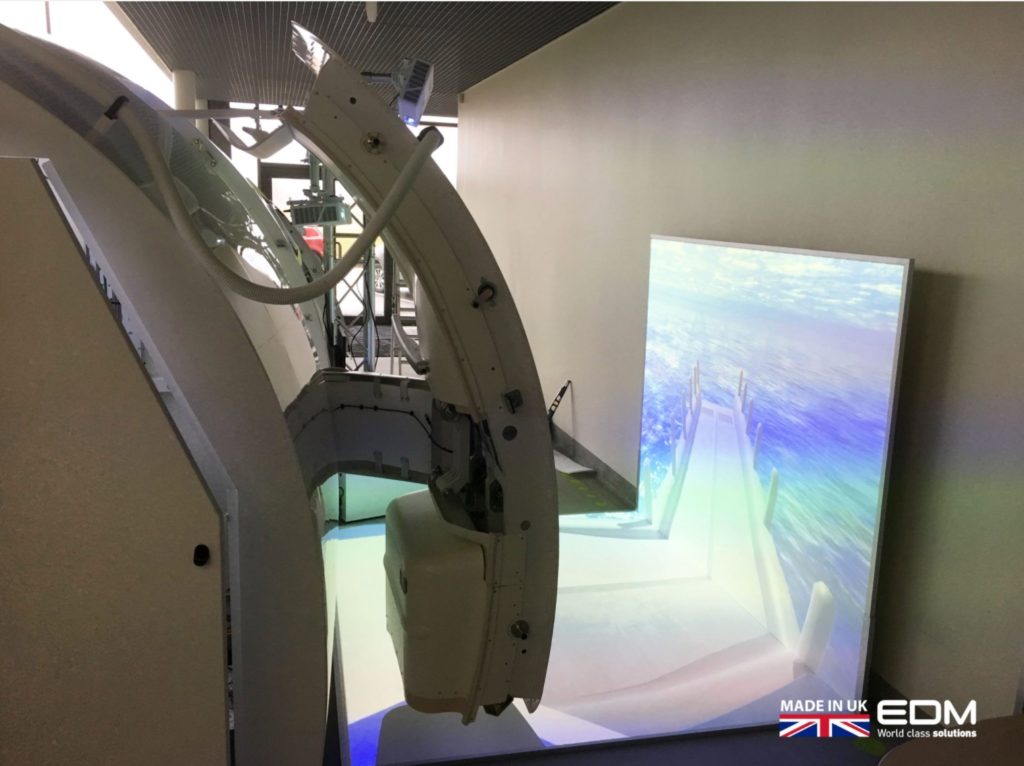 EDM successfully concluded the installation of airBaltic's A220 Extended Door Trainer with its Site Acceptance Test (SAT) in March 2020 in Riga, Latvia.
"Overall the EDM product is very good, it has high quality and controls correspond to the forces of the real aircraft. Instructor station and other features are much better if compared to other Door trainers that we were using before. We would definitely recommend EDM as the first choice for other customers," says Reinis Lapiņš, Crew Training Manager, airBaltic Corporation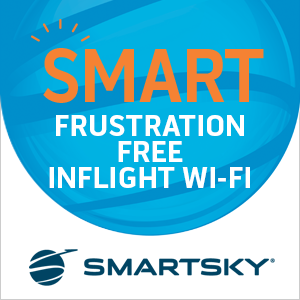 About EDM
EDM is a leading global provider of training simulators to the civil aviation, defence, rail and other industries. Combining the highest engineering standards with leading-edge technologies, EDM provides airlines with Door Trainers, Cabin Service Trainers, Cabin Emergency Evacuation Trainers and Full Size Mockups, and defence organisations with Procedure Trainers, Maintenance Trainers, Ejection Seats, Simulators and Full Size Replicas. Serving organisations worldwide from its UK headquarters, EDM is committed to delivering exceptional quality and value to its clients to help them enhance safety and operational efficiency.