Many high-quality aviation parts and uniforms would become landfill were it not for the limitless imagination of designers at airlines and second-life manufacturers.
For those considering an upcycling project, it's important to keep in mind that repurposed materials require labor to sort, disassemble and remanufacture. The Aircraft Interior Recycling Association stands at the ready to assist.
But new goods still require an investment in hardware such as zippers, snaps, and other accessories. For this reason, some upcycled products are best suited to high-end markets, including fashion, where airlines can recover the cost of the added labor and materials.
Among the carriers being proactive about upcycling, Lufthansa recently converted its Airbus A340-600 D-AIHO into a unique collection of furnishings and travel gear, including backpacks made from blankets and toiletry bags lined with emergency cards, which are sold in the Lufthansa World Shop.
"We first took inspiration from the raw materials themselves," explained Lufthansa corporate designer Joel Bertram. "And then, together with a number of different manufacturers that are experts in their fields, we looked and said: 'How can we make just the rich tweaks to the product so that it's in a really finished form?'"
AirAsia, Delta Air Lines, JetBlue, Hawaiian Airlines, KLM, TAP Air Portugal and Norwegian are also giving aircraft items a second life. For instance, Norwegian said at the end of 2019 that it would upcycle its plaid uniforms into a series of travel products. It has introduced a checkered toiletry bag made from jacket fabric, and a silk clutch made from flight attendants' beautiful printed scarves.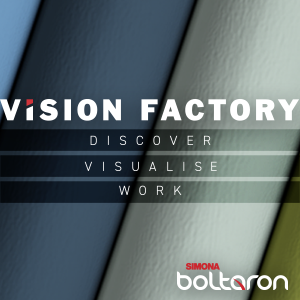 The Norwegian travel bags are produced by Sisters in Business, a specialized cut-and-sew shop which creates jobs in textile production for immigrant women in Norway. They are being sold on select short-haul flights from Oslo and the profits from the sale of these very desirable and practical bags will go to fund UNICEF's children programs.
"If the project is a success, we can save thousands of items from being wasted. We all have a responsibility to find solutions that minimize the environmental impact from our textile use," said Norwegian head of sustainability Anders Fagernæs.
For its part, KLM worked with Design Academy Eindhoven for its 'Plane to Product' project, which converted its old world business class interior into an impressive line of travel gear.
Through the years, KLM has also partnered with MOAM, a collective of young designers, to encourage them to upcycle various materials into high fashion. The designers visit KLM's Scrap Plaza located near the KLM Hangar 14 at Schiphol, where used aircraft materials are collected and are set free with beautiful results. While the MOAM pieces aren't sold, the idea is to get people thinking about ways to source from existing surplus or scrap materials.
Hawaiian also encourages students to convert scrap to fashion, giving "dress covers" a whole new meaning.
Delta, meanwhile, has worked with Looptworks to convert 350,000 pounds of retired textiles, including old uniforms, into a large collection of satchels, back packs, wallets and other practical items.
The Delta upcycle project highlights one of the key considerations when planning upcycling – items need to be sorted to separate usable materials and some items are better suited to other purposes than remanufacturing. By partnering with a group of organizations including the Salvation Army and Covenant House, Delta was able to sort through uniforms to select garments that might be useful to those in need of work cloths before sending remnants to specialists in second-life manufacturing.
Southwest Airlines has similarly converted its well-established and long-running upcycling program into a broad range of charitable initiatives, working with organizations that help communities in need.
By working with specialized shops, a number of airlines have clearly turned their second-life projects into life-altering employment for people in need of a fresh start. It is laudable indeed when upcycling projects work in service of the greater good.
But airlines can also put upcycled items to work for promotion as well. For decades, Hoover used seat leather and fabric remnants, including the life jackets it had to scrap in destructive testing, to make all of its client gifts for shows.
Airbus is offering a curated collection of A Piece of Sky furnishings from retired aircraft parts, as pictured at top. The airframer describes the driving concept thusly: "Its wing turns into a bookcase, its cabin windows into bar furniture, its engines into a round table, hey presto, it's been completely reinvented."
Related Articles: