SITAONAIR, the aviation industry's aircraft communications expert, has been instrumental in the expansion of Very High Frequency (VHF) coverage throughout Turkey, during the development of the country's largest new airport hub in Istanbul, which opened in April 2019.
SITAONAIR's expansion of the current VHF infrastructure enhances operations for airlines serving the regional domestic market and the country's main airports.
In addition to the 29 existing VHF antennae which currently serve Turkey's main cities, including Istanbul, Ankara, and Antalya, SITAONAIR is planning to install a further 14 at six additional sites across the country. This will include six new antennae at Istanbul Airport which opened its doors on 6 April 2019.
Istanbul Airport covers around 76.5 square kilometers and plans to accommodate up to 200 million passengers per year upon the completion of all phases. The developments come at a time when Istanbul's air transport management services face increasingly busy traffic through the flight corridor between Europe and Asia, which spans the region, following the recent closure of Istanbul Atatürk Airport.
SITAONAIR has worked consistently to improve and evolve from its VHF origins by embracing satellite services and VHF Digital Link (VDL) to deal with steep rises in air traffic.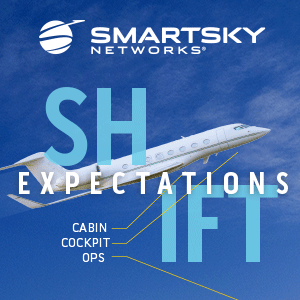 Stephan Egli, Commercial VP Middle-East, Africa & Europe comments: "The expansion of VHF coverage in the region comes at a vital time for the country's airport migration process. Our inherent expertise in serving the air transport industry make SITAONAIR the right partner at a crucial time where air traffic is booming and in need of a seamless transition, alongside carriers like Turkish Airlines, Pegasus and Sun Express who are poised to support the region's increased passenger demands. As always, SITAONAIR is proud to support the aviation sector throughout its growth."
About SITAONAIR
SITAONAIR is the air travel industry's trusted connected aircraft service expert, powering innovation with recognized expertise and future-proof solutions. With our unrivalled industry-backed heritage, SITAONAIR delivers the promises of the connected aircraft, empowering 400+ customers and 18,000+ aircraft to navigate the complexity of connectivity with our best-in-class solutions and services for passengers, cockpit and cabin crew, flight operations, aircraft big data and air traffic management. We believe that embracing a digital shift will reinvent the operation of aircraft, flight and on-board experience – making it safer, more efficient and enjoyable.
SITAONAIR is a subsidiary of The SITA Group, the communications and IT solution provider that transforms air travel through technology for airlines, at airports and on aircraft.
Featured image credited to istock.com/JakeOlimb