Though David Neeleman has not ordered the Boeing 737 MAX for his new airline start-up, Breeze Airways, he is optimistic that the twinjet's woes will be solved, and is personally ready to board a MAX when it gets the green light from safety regulators to fly again.
Asked by Runway Girl Network to share his thoughts on the protracted MAX grounding and its impact on aviation, Neeleman said: "It's bad for aviation. I don't care who you are, Airbus, Embraer, or whatever. It's not good. I'm hoping it gets resolved quickly because it's not a good situation and I hope they can figure it all out. And I'll be on the first MAX flight. I'm not afraid to fly the MAX. It will be a very safe airplane."
In March 2019, aviation authorities around the globe grounded the MAX following the tragic crashes five months apart of Lion Air flight 610 and Ethiopian Airlines flight 302, which collectively killed 346 people. Some travelers on social media have vowed not to fly the MAX when it is recertified, and consumer advocacy group Flyers Rights is calling for a permanent grounding.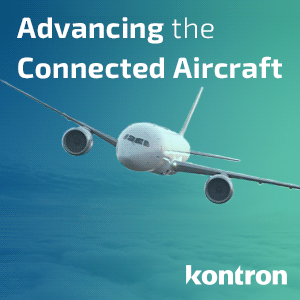 Breeze Airways, which submitted its air carrier fitness application to the US Department of Transportation on 7 February, plans to initially launch budget service to underserved markets with all-economy-configured Embraer 195 aircraft. It will begin taking delivery of Airbus A220-300s in 2021, and with them the possibility of offering dual-class service: first and economy.
But while Neeleman is excited for Breeze Airways' entry-into-service and fleet growth – which will see the carrier ultimately accept delivery of 60 A220-300s – he is taking the certification process in stride, and not seeking to accelerate it. "People ask, 'when is your first flight?' And it's like, I don't want to get ahead of the FAA process," he told RGN in reference to Breeze Airways' application to the agency for Part 121 scheduled service and its potential start date.
Even though the FAA team that is handling the carrier's certification is different than the FAA staffers dealing with the MAX issue – and Neeleman doesn't expect any type of slowdown on account of the MAX – he said there is a heightened focus on security and making sure everything is done by the book. Breeze Airways is working with a lot of the same folks at the FAA who handled JetBlue's certification in Garden City, New York. Neeleman said he feels confident in their proficiencies.
Not unlike low-fares carrier Allegiant, which prefers to use smaller, secondary airports, Breeze Airways hopes to launch its budget service to underserved markets by the end of the year. The A220-300 is positioned as ideally suited for nonstop flights between mid-size markets, while the E195s can connect smaller markets cost-effectively. Neeleman, who also founded Brazil's Azul, JetBlue, WestJet and Morris Air, told RGN that passenger comfort colored his decision to select the A220 and E195 for Breeze Airways, including the A220's economy class seat, which is 18.5 inches to 19 inches wide in a 2-3 configuration. This compares to the 17-inch seat width found on the 3-3-configured Boeing 737.
Related Articles:
Featured image credited to istock.com/the_guitar_mann