The typical passenger may not discern many differences between a Boeing 737-800 and its successor, the MAX 8. But for American Airlines' commercial team, there is an important distinction: the MAX 8 usually seats 12 more passengers. That 7.5% capacity difference has a higher revenue impact and likely affects American's more loyal passengers.
The progressive MAX delays have seen American remove the MAX from its schedules after taking reservations and setting fares on the basis the flight would be a 172-seat MAX. Changing to a 160-seat -800 meant less capacity and that American had potentially sold seats too early and cheaply.
"We had already filled up capacity and we had fewer seats available for higher-yielding last-minute bookings," American SVP of network planning and alliances Vasu Raja said when discussing American's fourth quarter results. High-yielding passengers have a clear immediate financial value to American, but they are also more likely to be American's valuable frequent flyers since loyalty programs shifted to recognition based on dollar spend.
American is improving how it retains these passengers. "We were taking the MAX out sometimes 60 or 75 days before the flights flew," Raja said. Now it is being more preemptive. Last December it pulled the MAX from its schedules until April. In mid-January, a week before Boeing's surprise announcement that it does not expect the MAX to fly until mid-year, American further pushed the MAX's return to service to June. "We've taken it out further in advance. And so that enables us to go and revenue manage the airline to a more predictable capacity base," Raja said.
The result: American has lost traffic as expected but increased share in its highest-yielding domestic city-pair combinations. That gain occurred with the loss of lower-yielding passengers, which partially explains why some competitors are not aggressively growing.
Delta Air Lines is usually emboldened, seen as ahead of competitors on almost every metric. It wooed LATAM Airlines, which in six months will go from being a deeply long-standing American and oneworld partner to exiting the alliance altogether. Surely domestic passengers lost from MAX airlines are low-hanging fruit to MAX-free Delta?
"I would not suggest that's premium revenue that we're picking up, because I think the other airlines have done a very nice job of covering their most important revenue pools," Delta CEO Ed Bastian said.
He prefers to more passively benefit from the MAX grounding than actively seek traffic. "We've all been watching the MAX story for the last year and none of us have a very good crystal ball. We're operating our plan. We're not deviating on the plan based on news flow," he said. "To the extent we pick up some marginal revenue, which we clearly have this year, that's great."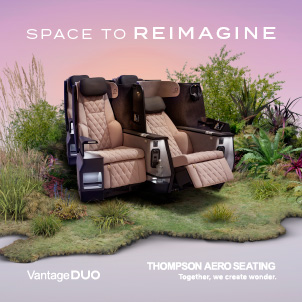 United passengers are more affected by the MAX in terms of unrealized growth. The MAX was due to improve connectivity at United's mid-continental hubs, helping domestic and international itineraries. United EVP and CCO Andrew Nocella said there are improvements at United's Denver hub but "we're not where we'd like to be in Houston or Chicago". He noted Chicago has benefitted from the CRJ550 introduction.
The MAX was to help Southwest begin a new era of longer flights, such as to Hawaii. With the grounding, Southwest is temporarily pivoting to its core business: short-haul flying. Its MAX 8 and 737-800 both have 175 seats.
"We have opportunities to replace profitable, but below system average RASM, long-haul, non-stop itineraries with high quality connecting itineraries," President Tom Nealon said. "Once the MAX returns to service, we'll certainly restore the vast majority of flights."
American's Raja expects the MAX's return will bring a revenue benefit since American can resume up-gauging. He said the MAX will "provide more seats on those higher-value O&Ds that are at the highest percentiles of our domestic yield curves."
American is resuming the "Project Oasis" narrowbody retrofit it paused due to the MAX grounding. Its -800s are planned to be completed in April 2021 and A321s in May 2022. The plan, which reduces sub-fleets and increases density – the -800s will have the same configuration as the MAX – has not been celebrated by passengers on social media;.
With the -800 and MAX 8 already similar externally, their cabins will have a consistent – but perhaps debatable – passenger experience.
Related Articles: