With a fleet of more than 70 Challenger and Global business jets, VistaJet provides flexible private travel worldwide. Its large-cabin aircraft are liveried and crews deliver exceptional, individually-tailored service. VistaJet guarantees all the benefits of executive flying without the headaches of aircraft ownership.
Hired as VistaJet president for Asia-Pacific in 2016, Leona Qi added the US to her portfolio in 2018. Overseeing both regions until recently, her focus is now on the US market. "We have an extensive US team. It's a much larger market than Asia, but with far more competition. The pitch is all about efficiency, time saving and the aircraft as a tool. Around 4,000 US airports can be accessed by private jet and it really is a time machine," explains Qi.
She came to VistaJet from Global Jet Capital, a bizjet financing company of which she was a founding partner. "I was on Wall Street with Guggenheim Partners and BNP Paribas for about a decade before Global Jet Capital. Guggenheim has a large aviation portfolio and after the financial crisis I got together with two of its former aviation partners. It took us a couple of years to get the funding for a financing company," she tells Runway Girl Network.
"I was managing director for about two years. I'm very entrepreneurial – that was one of my reasons for wanting to start the company – but after it purchased GE's corporate jet portfolio, its culture changed. On a personal level, I felt the need to move on. I knew VistaJet's founder and executive team. They were looking for someone to run Asia-Pacific and the company's business model made it a natural progression for me."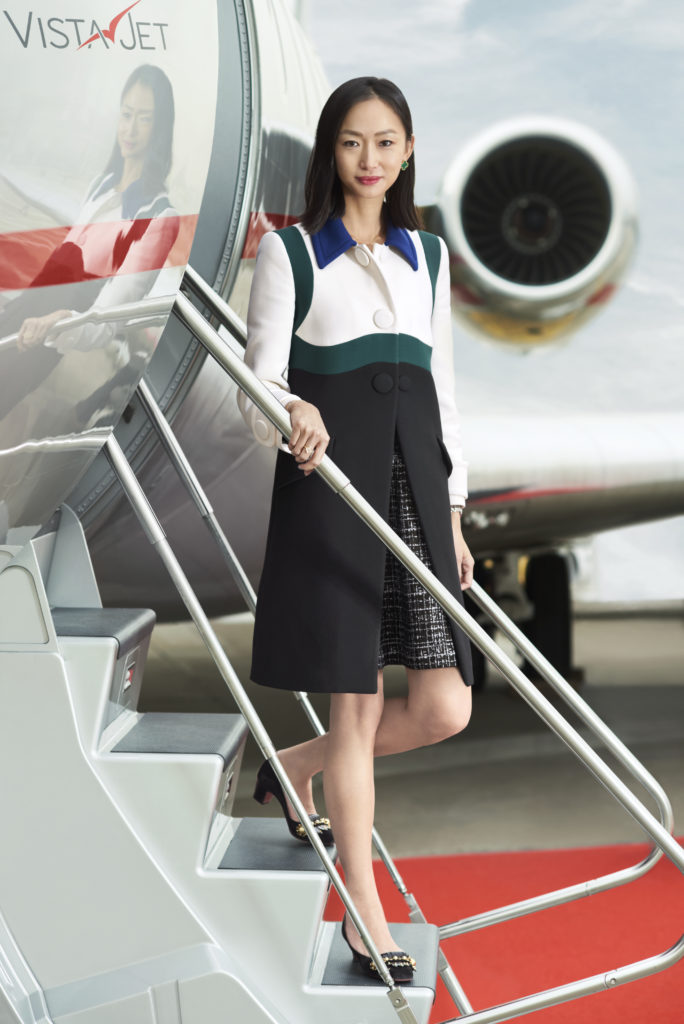 Qi's background is in finance. "I have a degree in financial engineering from Princeton. It was a very finance-driven, 'nerdy' degree," but she says her current role is "all about the numbers and the aviation. You need financial knowledge in private aviation, because these machines are very expensive, depreciating assets. But a VistaJet aircraft takes off or lands more than 100 times every day somewhere around the world, which makes each day different and exciting."
A powerful role model for anyone aspiring to an aviation career, Qi is also a fine example of the industry's 'hidden side'. She's a key player but neither pilot nor engineer, and she doesn't work in the cabin. Her six-and-a-half year old daughter is already picking up on mom's example.
"She took a STEM class at school but even in New York in 2020, she initially didn't want to go because it was 'all boys'. I asked, 'But aren't you interested in how things work?' I told her if you like something you should go for it and be good at it, it's not about being a boy or girl."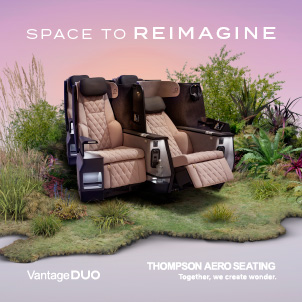 "I'd say to a girl considering an aviation career that if you're not really interested, you shouldn't go for it. But if you are, it's not about gender, it's about being good at the job," Qi continues.
Right now, Qi is excited about the busy US market, particularly as VistaJet prepares to deliver Collins Aerospace's LuxStream inflight connectivity service on its aircraft.
"My days begin early, especially since I also have a six-month old son. I spend lots of time on the road, but when I'm in New York I like to drop my daughter at school before a quiet hour in the office answering email. Then it's non-stop meetings and conference calls."
What's Qi's daughter's take on mom's job? "She calls me 'the boss lady'! She thinks what I do is very cool. At school they asked what she wanted to be when she grew up. Last year she wanted to be 'a supergirl'. This year she wants to be 'the boss lady'!"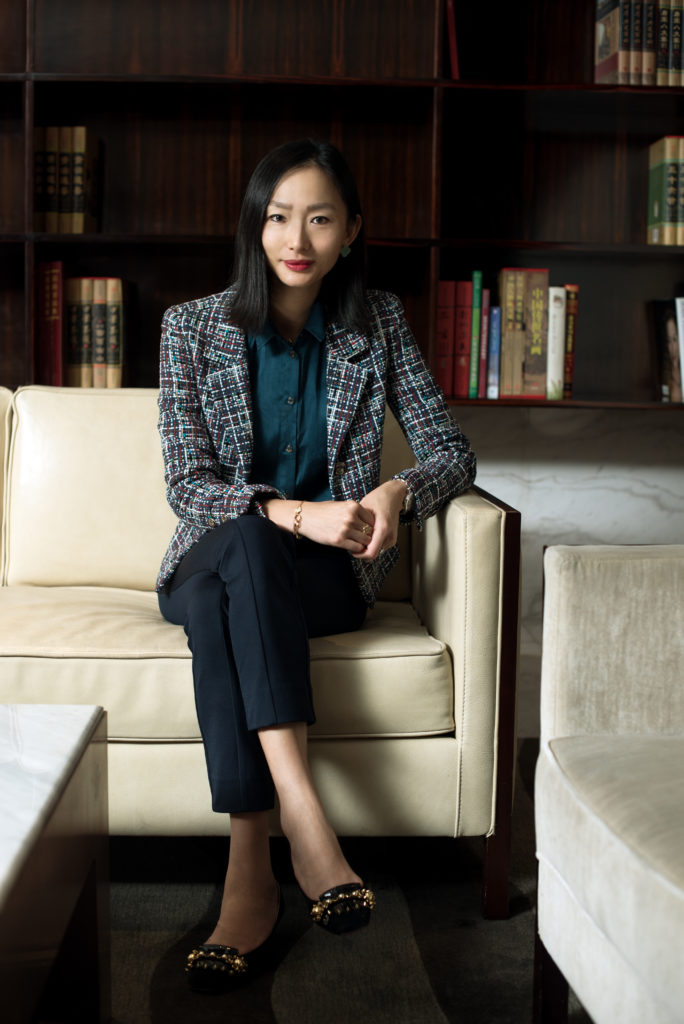 All images credited to VistaJet
Related Articles: