I have now read through the cache of internal email and chat exchanges between Boeing employees that show efforts to side-step requiring Boeing 737 MAX simulator training for pilots.
The first time I read these exchanges, my reaction was similar to that of most people who have reported on it. There is plenty of embarrassing correspondence between employees, including: "This airplane is designed by clowns, who in turn are supervised by monkeys."
"Would you put your family on a MAX simulator trained aircraft? I wouldn't," another message reads.
It also appears that staffers were ready to pressure regulators into whatever best suited Boeing's agenda for the program, disregarding concerns over training and quality.
"I want to stress the importance of holding firm that there will not be any type of simulator training required to transition from NG to MAX. Boeing will not allow that to happen. We'll go face to face with any regulator who tries to make that a requirement," said Boeing 737 chief technical pilot Mark Forkner in March 2017.
Boeing sent out a brief to accompany this embarrassing dump of information, saying: "These communications do not reflect the company we are and need to be, and they are completely unacceptable."
Does Boeing believe that at its core?
The FAA has said that the content of these messages do not reflect current technical concerns around the MAX. "Upon reviewing the records for the specific simulator mentioned in the documents, the agency determined that piece of equipment has been evaluated and qualified three times in the last six months. Any potential safety deficiencies identified in the documents have been addressed," stated the FAA.
Given Boeing's corporate culture, can the FAA say that with complete certainty?
These messages from the 2017/2018 timeframe (and first shared by Boeing with regulators in December) may be disturbing and unpleasant, but their very unpleasantness makes them credible and valuable. And in reading them, your author finds a wealth of guidance for Boeing to fix its culture, and return to a credible quality mindset.
But the airframer can only do that by embracing the content of these messages.
There are a number of instances where "the Jedi mind trick" – to cajole, embarrass or otherwise confuse the opponent into ignoring the obvious or pushing back – is mentioned. This might be dismissed as the peculiarities of an individual. The phrasing might be down to one man, but the whole content of the cache of messages suggests that putting pressure on those who raise concerns, and forcing people to accept things they might not otherwise accept, was common.
Runway Girl Network believes that simulator training for pilots is essential to reassuring the public of the safety of the aircraft, and I have personally stated so here. I still believe it.
We now know that Boeing has reversed course on not requiring sim training. But if there is any lingering mindset that Boeing can exert pressure on regulators, it must dispose of it.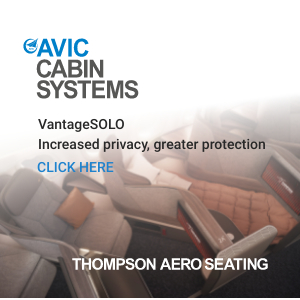 There is a good chance that the current scrutiny faced by Boeing, including congressional inquiries, has sent that message home for the airframer. But regulators must be the ones who hold firm, to ensure that the organization does not slip back into this level of overconfidence and arrogance.
The sims as they stand need to reflect actual 737 MAX aircraft performance, in realistic scenarios.
A culture that puts pressure on people to perform against their better judgment extinguishes trust in the organization. Experience matters, and openly disagreeing with the direction of an organization takes courage. What Boeing needs to ensure is that those people know they should vote 'no' on approving the package if their conscience prompts them to do so, whether on the MAX or any other program (the 777X widebody program is also worryingly mentioned in internal messages).
It is not enough to know that your reputation is on the line if you are ready to move on with a quick, scripted, white washing of systemic problems.
As one Boeing employee notes in reference to the sim: "At any point on this program…we could have stopped this by standing firm on a commitment to quality until the program was where it need to be. However, we continued to bend to leadership pressure and allowed ourselves to shoot for the lowest possible bar of 'We think the regulator will qualify the device.'"
There are moments of clarity, and ignoring them leads to ages of heartache.
Related Articles:
Featured image credited to John Walton