SmartSky Networks has confirmed that its nextgen air-to-ground (ATG) connectivity service will not launch before the end of the year, representing another slip to the original schedule.
As first reported by RGN, SmartSky faced some problems with one component – a remote radio head – at cell sites on its network. President Ryan Stone explained that the company received the component off the line, ran some tests, and decided to do some tweaks to ensure it could meet SmartSky's performance and reliability expectations. But the schedule moved to the right.
SmartSky went through a few more cycles of testing, and is now satisfied with what it's seeing, but the hardware needs to be deployed across the network, explained Stone in an interview with RGN.
Asked specifically if the component is still a problem, Stone responded: "In short, it was, but it is not anymore." He said SmartSky is "making really good progress, adding completed sites to our network every week. The final phase, we started a little slower than expected but now it's coming at an accelerated rate. Once they come off the line, we install it at the field."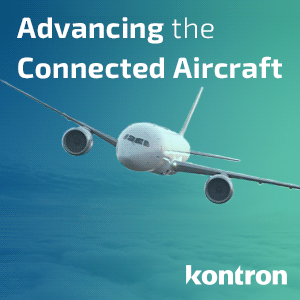 SmartSky has already deployed its equipment on over 200 towers "and the sites are either complete or just getting this one component added," he said. "So we got the lion's share up, in essence. We're impatient like everyone else to light this up already and we always said reliability comes first." But while customers and partners "are frustrated" he admitted, "the flip side of that is that people have pent up demand. They want it already and so do we."
Entry-into-service and full CONUS coverage won't happen until 2020, he confirmed. Could SmartSky not launch route-specific or regional-specific service until then? "We possibly could but right now we're just focused on the overall reliability of everything," responded Stone. "Our strategy all along was build the network out, and on that one last piece, get as much done on the site. So, it's just adding these pieces, which we're now doing in earnest."
In addition to its testbed aircraft, SmartSky's ATG kit has been installed on multiple business aircraft types, including ERJs for launch customer JSX, formerly JetSuiteX, the carrier that offers regular flights from private terminals at efficient prices. But SmartSky is not yet divulging specifics on the number of aircraft equipped.
SmartSky's main rival in the US is, of course, Gogo, which plans to roll out its "5G" nextgen ATG solution in 2021, and which took the opportunity on a past earnings conference call to pour cold water on its competitor. RGN asked Stone if the EIS delay fans the flames of Gogo's claims.
Said Stone:
The company you reference has been talking about doing a new air-to-ground network since 2011, and has made announcements over the years about new things and their latest slide pushes it out to 2021 or beyond.

We focus on what we set out to do in the market, and this isn't about a battle of the Gs [i.e. 4G versus 5G], it's about what the new network will mean to new customers…
"In the cosmic scale of aviation," he added, "whether or not you're a few more months to the right, it might fan someone's flames", but SmartSky is focused on delivering the most compelling user experience, through a mixture of of 4G LTE and 5G technology.
He asked your author – do you know anyone doing inflight trials that allow passengers to play Fortnite in tandem with other connectivity services? I do not.
"We understand what we can do and that's what we're focused on. The market will ultimately be the judge of did we deliver on our promise. And to go back to the reason people are frustrated – they have a taste, can see what we can do, and they want it," said the SmartSky executive.
Interestingly, Stone said that in addition to US airline opportunities, SmartSky is fielding a lot of interest on the international stage, as there is "increasing awareness of the benefit of air-to-ground" connectivity.
He gave a tip-of-the-hat to Inmarsat's EAN in Europe, noting that people are starting to share their EAN #PaxEx on social media and their shares show the benefit of ATG. But while SmartSky is garnering attention internationally, it is maintaining its focus on going live in the US first.
Stone assured that the company is "making progress every week toward delivering".
Related Articles: