HAECO Americas, a wholly owned subsidiary of the HAECO Group, announced today that Todd Navin has joined the company as Chief Financial Officer.
Navin's career in aerospace industry finance began more than 27 years ago when he joined the Rolls-Royce Energy sector as a recent college graduate. He subsequently served in a variety of operational and customer-facing financial management roles over more than two decades. Navin later moved to Rolls-Royce Civil Aerospace where he joined the company's Hong Kong Aero Engine Services Limited (HAESL) joint venture as General Manager Finance and Administration. In 2016, he returned to the United States and was named Vice President Finance for Rolls-Royce North America, Inc.
Navin graduated from Ohio University with a bachelor's degree in accounting and holds an MBA from Capital University. He is a certified public accountant.
Bill Collins, President, Airframe Services at HAECO Americas, said: "Todd brings an exceptional depth and breadth of finance expertise to HAECO, along with a critical understanding of the industry acquired over two decades as a global senior executive with Rolls-Royce."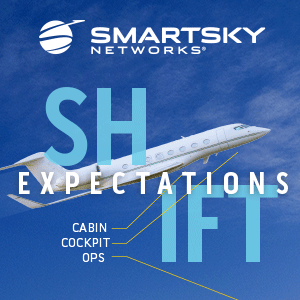 About Hong Kong Aircraft Engineering Company Limited ("HAECO Group")
The HAECO Group is one of the world's leading aircraft engineering and maintenance service providers. The Group provides a comprehensive range of services encompassing Airframe Services, Line Services, Cabin Solutions, Private Jet Solutions, Fleet Technical Management, Inventory Technical Management, Component Overhaul, Aerostructure Repairs, Landing Gear Services, Engine Services, Global Engine Support, Parts Manufacturing and Technical Training. The HAECO Group consists of 16 operating companies, employing around 17,000 staff in Hong Kong, Mainland China, and the United States.
About HAECO Americas
A wholly-owned subsidiary of the HAECO Group, HAECO Americas (formerly TIMCO Aviation Services) supports global aircraft operators and owners with comprehensive aircraft care services including base maintenance from two multi-hangar locations in the U.S. The company's HAECO Cabin Solutions division provides interiors design, engineering, certification and cabin reconfiguration services, as well as manufactured products including passenger seating, structures, galleys and lavatories.