Today at Dubai Air Show, SCHOTT, jetlite, Etihad Engineering and Lufthansa Technik have signed a ceremonial letter expressing co-operation in further exploring and promoting a new "Human-centric Lighting" technology and bringing it to the market.
The collaboration aims at combining SCHOTT's expertise in cabin lighting systems, jetlite's holistic and scientifically-proven solution for jetlag reduction, Etihad Engineering's and Lufthansa Technik's expertise for aircraft systems integration, design certification, and innovation capabilities.
The result is an effective system for automated cabin lighting scenarios that will positively affect air travelers' well-being on multi-timezone flights by reducing jet lag and headaches, and enabling higher concentration and energy levels.
The jointly developed system makes use of SCHOTT's HelioJet® LED cabin illumination technology that enables a homogeneous light distribution as well as a high color stability throughout the cabin. It is combined with jetlite's intelligent automation software integrated into Lufthansa Technik's »nice« cabin lighting control system. The new lighting-pilot technology permanently calculates and executes the optimum illumination sequence for any flight route and phase or any desired lighting choreography, without the need for cabin crew to intervene.
Etihad Engineering and Lufthansa Technik bring decades-long experience with aircraft and systems integration, certification, and validation into the partnership, contributing to development capabilities in design and parts manufacturing (EASA Part 21-J and 21-G).
A first impression of the human-centric lighting technology is given at Etihad Engineering's display at the Etihad Aviation Group chalet at Dubai Air Show 2019.
About SCHOTT 
SCHOTT is a leading international technology group in the areas of specialty glass and glass-ceramics. The company has more than 130 years of outstanding development, materials and technology expertise and offers a broad portfolio of high-quality products and intelligent solutions. SCHOTT is an innovative enabler for many industries, including the home appliance, pharma, electronics, optics, life sciences, automotive and aviation industries. SCHOTT strives to play an important part of everyone's life and is committed to innovation and sustainable success. The parent company, SCHOTT AG, has its headquarters in Mainz (Germany) and is solely owned by the Carl Zeiss Foundation. As a foundation company, SCHOTT assumes special responsibility for its employees, society and the environment.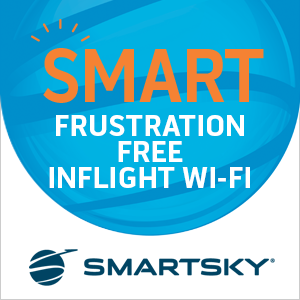 About jetlite 
jetlite offers holistic and scientifically-proven solutions to reduce jet lag and increase passenger health and well-being along the entire passenger journey. The core of the company's solutions is the jetlite algorithm that provides chronobiologically improved lighting for aircraft & airports. Considering flight parameters, such as routes, directions and time zones, the jetlite algorithm yields lighting scenarios that reduce jet lag and increase overall passenger health and well-being. Moreover, jetlite is developing an app that gives passengers recommendations how to behave best in pre-flight, flight and post-flight phases to reduce jet lag.
About Etihad Engineering 
Etihad Airways Engineering is part of the Etihad Aviation Group (EAG), offering industry leading aircraft maintenance and engineering solutions including airframe maintenance, component repair, overhaul services and technical training, with a team of more than 3,000 professionals from around the world. The company has a vast experience in providing total maintenance solutions for Airbus and Boeing aircraft, offering line, light and heavy maintenance including, but not limited to, advanced composite repair, cabin refurbishment and component services around the clock from our facility adjacent to Abu Dhabi International Airport.
About Lufthansa Technik 
With some 35 subsidiaries and affiliates, the Lufthansa Technik Group is one of the leading providers of technical aircraft services in the world. Certified internationally as maintenance, production and design organization, the company has a workforce of more than 25,000 employees. Lufthansa Technik's portfolio covers the entire range of services for commercial and VIP/special mission aircraft, engines, components and landing gear in the areas of digital fleet support, maintenance, repair, overhaul, modification, completion and conversion as well as the manufacture of innovative cabin products.