ATPCO and Amadeus announced today they have inked a long-term retailing agreement. The agreement enables Amadeus to integrate ATPCO's airline rich content within its vast array of flight shopping applications and interfaces. The distribution scope includes travel seller and traveler applications powered by Amadeus, as well as its flight shopping APIs, which are used by many corporate booking tools and online travel agencies to access flights for sale.
The agreement also includes rights to integrate rich content into NDC offers that help to further differentiate airlines through effective and compelling content. As part of the retailing agreement, Amadeus will also support ATPCO's Next Generation Storefront™ (NGS) standard, which helps sales channels modernize the shopping experience for consumers. The partnership will exponentially scale the adoption of Routehappy Rich Content, putting in place an unrivaled new technology foundation for the next generation of flight shopping.
Following its acquisition of Routehappy in February 2018, ATPCO has incorporated comprehensive rich content and software into its airline content management and distribution offerings. Routehappy Rich Content includes:
Amenities: common flight product attributes such as legroom and Wi-Fi
UTAs (Universal Ticket Attributes): fare benefits and restrictions, e.g. baggage and seat selection
UTA data kit: a new toolkit that helps systems create UTAs with ATPCO pricing and rule data
UPAs (Universal Product Attributes): visual and descriptive content such as photos and videos
With so many airlines today displaying their products and services in a rich, compelling manner, Amenities and UTAs currently cover airlines representing more than 95 percent and 92 percent, respectively, of Available Seat Kilometers (ASKs) in the global flight schedule. While UPAs are represented in nearly one third of ASKs globally, UPA coverage is already 68 percent in North America, 65 percent in Transatlantic routes, and 50 percent in Transpacific routes.
With this new agreement, ATPCO is now an authorized provider of airline rich content to Amadeus, and Amadeus is now an authorized distributor of Routehappy Rich Content. In addition to API access, ATPCO will also provide flat file access to Routehappy Rich Content to Amadeus for the first time. This accelerates the rate at which airline rich content can be deeply integrated into multiple points within its applications – such as Amadeus Selling Platform Connect, and Amadeus for Developers API – to power richer flight shopping experiences for travel sellers and buyers.
The partnership significantly expands access to ATPCO's airline rich content from previous agreements. Amadeus intends to enhance its flight shopping capabilities with ATPCO's Routehappy Rich Content in the months and years ahead, as the airline industry modernizes flight shopping.
"By integrating Routehappy's rich content into the Amadeus Travel Platform, travelers and travel sellers alike will benefit from the enhanced ability to compare travel provider offers through flight attributes, photos, and richer descriptions," said Decius Valmorbida, President Travel Channels at Amadeus. "This is yet another step in Amadeus' strategy to drive the digital transformation of the travel industry, and adds to initiatives such as the work we are doing with ATPCO on the Next Generation Storefront™ (NGS), and the progress we are making with new standards such as NDC and One Order. These are the stepping stones towards a true retailing environment in travel, that we are putting in place together with our customers and industry partners."
"ATPCO's retailing agreement with Amadeus represents the culmination of nearly ten years of focus by a great number of passionate and visionary professionals across our industry, each focused on bringing high quality and scalable rich content solution to the airline industry," said Robert Albert, EVP, Retailing at ATPCO (formerly Founder & CEO Routehappy). "With IATA's New Distribution Capability, ATPCO's Next Generation Storefront™, Routehappy Rich Content, and now Amadeus' active participation, modernized flight shopping is finally here at scale. Over the next five years, world-class airline retailing will become the norm, making flight selling much more valuable for the industry and providing consumers many more choices for a better shopping experience. The airline industry has just taken a giant leap forward.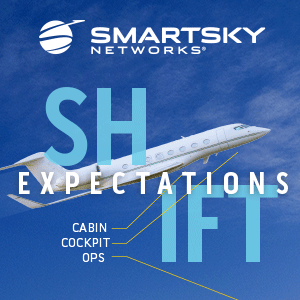 About Amadeus 
Travel powers progress. Amadeus powers travel. Amadeus' solutions connect travelers to the journeys they want through travel agents, search engines, tour operators, airlines, airports, hotels, cars and railways.
We have developed our technology in partnership with the travel industry for over 30 years. We combine a deep understanding of how people travel with the ability to design and deliver the most complex, trusted, critical systems our customers need. We help connect over 1.6 billion people a year to local travel providers in over 190 countries.
We are one company, with 19,000 employees across 70 offices. We have a global mindset and a local presence wherever our customers need us.
Our purpose is to shape the future of travel. We are passionate in our pursuit of better technology that makes better journeys.
Amadeus is an IBEX 35 company, listed on the Spanish Stock Exchange under AMS.MC. The company is also part of the EuroStoxx50 and has been recognized by the Dow Jones Sustainability Index for the last eight years.
About ATPCO
ATPCO is the world's leading provider of pricing and retailing content, tools, and services to airlines, global distribution systems, travel agencies, and technology companies. With a focus on driving innovation, reducing complexity, and delivering network economics to the entire distribution ecosystem, ATPCO continues to develop new standards and technology solutions that are underpinned by its reliable airline pricing data that lies at the foundation of flight shopping. Owned by airlines, ATPCO content and standards ensure industry-wide consistency, including for NDC, NGS, and dynamic pricing. With its recent acquisition of Routehappy, its retailing solutions are also setting the standard by which airlines differentiate their products using compelling rich content, and which channel partners are using to create informative, next-gen shopping displays.
Featured image credited to istock.com/JakeOlimb