Digital start-up, Wand Technology, has announced it will be making its industry debut at the Future Travel Experience Asia Expo next month with its disruptive middleware platform, AirTraffix.
The platform provides online duty-free marketplaces, airlines and OTAs with the opportunity to create ancillary revenue streams, and is set to change passenger purchasing behaviours in 2020.
Ian Kay, Operations Director of Wand Technology, said: "For airlines, AirTraffix is a logical alternative to ineffective trolleys on planes, unproven ecommerce platforms and costly IT infrastructure, since it creates significant revenues at zero cost.
"For merchants, AirTraffix offers direct access to consumers who were previously beyond their reach by encouraging and enabling passengers to purchase duty free goods before they fly.
"Research has shown us that propensity to purchase is strongest at the booking stage and the subsequent communication touchpoints pre-travel. In fact, over 75 percent of passengers now make shopping decisions at these times, and this is where our solution is going to create new revenue and increased profits for both parties."
With secure dashboards that report and account for the commercial relationship, the AirTraffix platform promotes and stimulates openness and trust between airlines and duty-free merchants.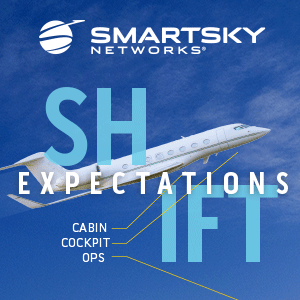 Built by Wand Technology's in-house development team, AirTraffix promises to give airports, airlines, online travel agents and travel retailers a commercial advantage over emerging rivals.
Ian added: "We have designed and developed AirTraffix to enable airlines and OTAs to exploit the unique advantage they hold as a first contact with their passengers; creating a new and profitable collaboration with the global travel retail community.
"Airlines that want to explore a new approach to growing their ancillary revenues and airports that are developing their own digital marketplaces and want access to higher volumes of relevant consumer traffic should visit us at the FTE Asia Expo."
AirTraffix is committed to promoting responsibility beyond the world of business. The business fulfils this by donating a percentage of its income to support conservation projects around the world, in collaboration with charity partners.
Wand Technology will also plant a tree in a sustainable forest for every visitor that attends its stand at the FTE Asia Expo next month.
Wand Technology will be showcasing AirTraffix at Stand S1 at FTE Asia Expo.