Fadimatou Noutchemo Simo, founder and president of the Young African Aviation Professional Association (YAAPA) earned the first-ever High Flyer Award during the International Air Transport Association's Diversity and Inclusion Awards ceremony, which took place at IATA's 2019 Annual General Meeting in Seoul.
Runway Girl Network sat down with Noutchemo Simo to learn about her views on the pitfalls and opportunities for women in aviation.
Noutchemo Simo has worked at Cameroon Airlines, SITA and Cronos Airlines. She founded YAAPA to encourage other young Africans to pursue careers in aviation and develop STEM skills.
"Starting the association gave me the satisfaction of preparing the future of aviation professionals by making them get the right understanding of what aviation is all about and the role that aviation can play in our economies," explains Noutchemo Simo. "Developing countries really need to understand the importance of aviation. And I'm also actively lobbying, to advocate with our officials to understand the basics of aviation, which is lacking."
Her advocacy for aviation as a career path starts at home and extends globally.
My daughter is passionate about assisting me in all of the activities of YAAPA because I explain aviation as being an industry that encompasses other industries.

So, in a matter of fashion, you can also have your career path in aviation be in HR, marketing, anything … the variety of careers that we have in aviation is amazing.

Regardless of your current career field, you can integrate aviation … It's just a matter of getting people the right information and getting them encouraged to join. I have lawyers now that I am encouraging to do aviation law, because in Africa we don't have a lot of people interested in aviation law.
In her own career, Noutchemo Simo has encountered challenges because of her gender, but she believes men have an important role to play in advocating for women in order to reach a closer 50/50 gender balance.
"The industry has as many men as we can imagine and we should encourage each man to identify a woman and inspire her, mentor her and empower her," Noutchemo Simo says. "Then you will grow aviation with the same capacity. If each man in the industry is able to identify and engages to empower a woman then it is possible to [reach 50/50 representation] as soon as possible."
Noutchemo Simo believes that an equal gender balance "is achievable but in reality it is going to take some time".  She credits IATA for its initiatives to support women, including herself.
"I got my diploma through IATA in 2015," she says. "They have now put this program in place to launch a diploma for women in leadership. These developments are positive signs. If we also get more stakeholders involved and companies giving opportunities to identify women in their companies and promote them, I think this can be done. This is for me the answer."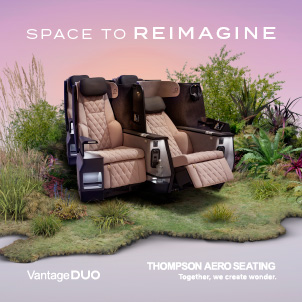 There are still a lot of hurdles to overcome to encourage more women to pursue careers in aviation, some of them financial. "In Africa, aviation is still a major challenge because it's very expensive to get your certification," notes Noutchemo Simo. "IATA is doing a lot because they have the IATA training fund."
She adds, "Africa is very diverse and we are trying to get people involved and build bridges between the five regions, through the initiatives of organizations like ICAO and IATA, with the partnership and support of local organizations like AFRAA (African Airlines Association) AFCAC (African Civil Aviation Commission) and AATO (Association of African Aviation Training Organizations). They are doing a good job to bridge the gap and ensuring that aviation in Africa becomes a success. We are very grateful for that."
Noutchemo Simo is hopeful that we will see marked improvement from these initiatives, both in Africa and around the world, over the next decade. "You can be sure that we are going to see some dramatic changes, integrating women into management, leadership and technical jobs," she says. "Independently, I stand as an ambassador."
Related Articles: