The US Government Accountability Office (GAO) has reviewed airlines' consumer protections against discrimination on the basis of race, color, national origin, religion, sex, or ancestry and published a report on its findings. Its report reveals that the Department of Transportation has received fewer complaints related to discrimination overall in the past decade, though the number of complaints against US airlines by passengers over racial discrimination, specifically, has increased.
During its performance audit, conducted between November 2018 and August 2019, the GAO interviewed DOT officials and reviewed data gathered on discrimination complaints against US airlines by passengers. Of the 8,874 consumer complaints the DOT received in 2018, only 77 were discrimination complaints. This is a marked reduction from the 108 discrimination complaints that the DOT received in 2009, especially taking into account passenger growth in the past decade from 51.8 million passenger enplanements in 2009 to 72.9 million in 2018.
But complaints filed with the DOT are limited and do not include the larger majority of complaints that passengers make directly to airlines, and which airlines are not obligated to report. In 2018, the GAO found that for every passenger complaint the DOT receives, airlines receive about 50 direct complaints.
Even in that limited pool of DOT discrimination complaints, the GAO observed a worrying rise in the percentage of discrimination complaints related to race. These increased from less than 25% of all discrimination complaints that the DOT received in 2009 to 68% of all discrimination complaints filed with the DOT in 2018.
The DOT requires airlines to adhere to federal non-discrimination laws, but airlines are not expressly required to have in-house non-discrimination training programs for their staff or contractors.
It is in airlines' best interest to maintain a positive brand reputation by ensuring that all passengers feel welcome and treated fairly. For this reason, airlines have voluntarily created training programs and corporate standards for non-discrimination training and audit their performance internally, based on their own customer service records.
The GAO reviewed six airlines' non-discrimination training programs: Alaska Airlines, American Airlines, Delta Air Lines, Southwest Airlines, Spirit Airlines, and United Airlines. All of these carriers have in-house non-discrimination training for their employees. Four of them also have programs in place for contractor staff who work for the airline.
Airlines claimed that their training programs are proprietary, which limited the information and access the GAO received, but the government agency found that airline training largely focuses on encouraging employees to treat "all individuals fairly, without bias, regardless of race, ancestry or religion, among other things". Four of the airlines also include implicit bias training – that is the attitudes or stereotypes about groups of people which may unconsciously affect a person's understanding, actions and decisions towards those groups.
Five of the airlines also told the GAO they review passenger complaints to measure the efficacy of their training programs and to inform any necessary changes to their training practices. According to some of the airline representatives the GAO interviewed, the non-discrimination training programs also improve their customer satisfaction scores.
The GAO also met with representatives from four non-discrimination advocacy organizations: Arab American Institute, Legal Defense and Education Fund, Muslim Advocates, and the NAACP. While these groups were unable to review airline training programs, they made some recommendations on what airlines might want to do to refine their programs further, including tackling implicit bias and racial anxiety.
The GAO consulted experts in the field who recommended that airlines align their non-discrimination training to their organizational missions, goals, and culture; demonstrate management's commitment to non-discrimination training; and include key non-discrimination principles in their training content.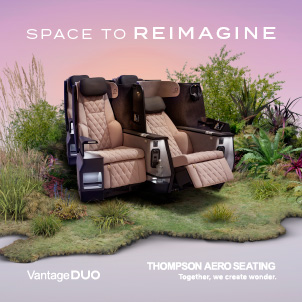 Representatives of advocacy groups also told the GAO that the DOT should offer more information about "when a passenger can be removed from an aircraft, and the factors that warrant removal".
As the GAO reports, "A representative from one advocacy organization we interviewed stated that although airline employees generally aim to perform their job duties well, covering specific training topics and having additional procedures for passenger removals could provide greater assurance that employees perform their duties in a non-discriminatory manner."
Though the DOT knows that advocacy organizations want more information on airline non-discrimination training and procedures, to ensure non-discriminatory passenger removals, DOT officials told the GAO they believe current laws and agency guidance are working.
But there may be a greater exchange of information coming between advocacy groups representing passengers and airlines.
The FAA Reauthorization Act of 2018, SEC. 407, calls for the DOT to develop and disseminate non-discrimination training practices to airlines, following publication of the GAO's report. The mandate requires DOT to consult passengers of diverse backgrounds, national organizations that represent affected communities, airlines, airports and their contractors when developing these new practices.
Related Articles: