Bluebox Aviation Systems and Vistara, the Indian joint-venture between Tata Sons and Singapore Airlines, are marking the 1st anniversary of the launch of "Vistara World" by going app-free. Vistara World is the airline's free wireless streaming in-flight entertainment (IFE) service which streams content from the Bluebox Wow portable wireless IFE platform to passenger devices.
Since launching last year, Vistara World has been progressively rolled out to Vistara's entire fleet of 31 aircraft, including Airbus A320s and the recently inducted Boeing 737-800NG aircraft.
As well as enabling passengers to stream IFE via the Vistara World app, Bluebox and Vistara will now provide passengers with an app-free solution. From 1 September 2019, passengers are able to watch Vistara's DRM-protected content from their personal device browser*, without downloading the app. Previously only DRM-less content could be viewed without the app.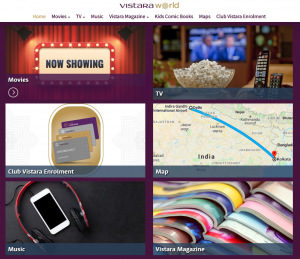 Vistara's evolving content library includes a flight moving map, movies, TV shows and music in varying genres. In addition, one of the most popular elements of Vistara World is the membership enrollment page for "Club Vistara", the airline's loyalty programme – not surprising for an airline enjoying enormous popularity among its passengers.
"At Vistara we continue to invest in enhancing our service offerings to stay ahead of the curve. In the last year we have flown over 5 million customers who have consumed a variety of engaging content on 'Vistara World' and enjoyed the Vistara experience even more. The Bluebox platform's convenience, robust capabilities and flexibility will now take this experience a notch higher," said Mr. Sanjiv Kapoor, Chief Commercial Officer, Vistara.
"As well as providing secure, revenue-generating, feature-rich, and cost-effective wireless IFE platforms, we aim to make these as friction-less as possible for both our airline customers and their passengers," said David Brown, Business Development Director, Bluebox. "With device software now available to enable us to provide app-free DRM content, we are able to make it easier for passengers to access the platform. That, in turn, means more of the benefits to Vistara of deploying the system can be realised – both in terms of positive passenger experience and the ancillary revenue generated by the system."
Bluebox Wow provides wireless content streamed to passenger devices in any aircraft cabin, including a wide range of film, TV, audio, games and other digital content. With a remarkably low cost of ownership, Bluebox Wow is a discrete, portable, lunchbox-sized unit stowed securely in overhead bins.
* Technical requirements for app-free DRM content viewing:
Smartphones: iOS 11.2+ with Safari and Android v5+ with Chrome v75+
Laptops: Chrome V69+ and Safari V11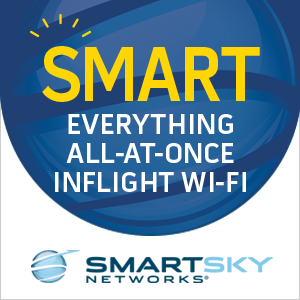 About Bluebox Aviation Systems Ltd.
Bluebox Aviation Systems Ltd. specialises in software solutions for the aviation industry. The Bluebox in-flight entertainment (IFE) portfolio provides airlines the latest technology in tablet-based and wireless IFE solutions (fitted and portable) as cost-effective alternatives to seatback IFE systems, and exploits these platforms to address a range of IFE requirements: service enhancement, service recovery, accessibility services (for passengers with hearing and visual impairments) and ancillary revenue generation.
Headquartered in Dunfermline, Scotland, Bluebox Aviation Systems serves over 40 airlines and aircraft operators across the globe, and has a global support network in Europe, the US, Australia and Singapore.
About Vistara
About Vistara (TATA SIA Airlines Limited): TATA SIA Airlines Limited, known by the brand name Vistara, is a joint venture between Tata Sons Limited and Singapore Airlines Limited (SIA) with Tata Sons holding the majority stake of 51% in the company and SIA holding the remaining 49%. Vistara brings together Tata's and SIA's legendary hospitality and renowned service excellence to offer the finest full-service flying experience in India. Vistara commenced its commercial operations on January 9, 2015 with an aim to set new standards in the aviation industry in India and it today connects destinations across the length and breadth of the country.