Today, Thales announces a partnership with Airfree, an inflight marketplace provider, to offer airline customers a state of the art onboard shopping platform. The Airfree marketplace will be the first to offer duty-free services with ground fulfilment at more than 350 airports worldwide, expanding the current onboard offering from just a few, to thousands of items and many new product categories.
With the Airfree platform, airline passengers receive an elevated onboard shopping experience with faster browsing similar to online shopping at home. Hundreds of airport offerings are seamlessly incorporated into a single marketplace and made available through the inflight entertainment (IFE) system on seatback and personal electronic devices (PEDs). This allows passengers to browse and purchase items from an extensive airport offering in a single place, single session and single payment, with product choices tailored to the passenger route. Passengers can also utilize airline points for payment and enjoy exclusive offers based on frequent flyer status.
The Thales/Airfree airline branded marketplace reduces or eliminates the logistics, weight, and manpower required for traditional onboard duty-free items, while tremendously increasing passenger choice and airline revenue. With proprietary bandwidth optimization technology, the Airfree platform drastically reduces satellite data consumption compared to traditional technologies.
Launched exclusively with Thales, this service will make its commercial debut with a world- leading airline by the end of the year.
"At Thales, we master the entire digital ecosystem to bring true and sustainable value to our airline customers and their passengers. We are excited to partner with Airfree for the onboard duty free marketplace, enabling airlines to grow inflight revenue and transform the shopping experience for their passengers."
Sylvia Arndt, Vice President Digital Services Thales InFlyt Experience
"This technical & commercial partnership is a great step in the development of our startup. There are strong synergies between Thales & Airfree, and together we can propose a model that has a high value for the Airlines."
Etienne de Verdelhan, CEO of Airfree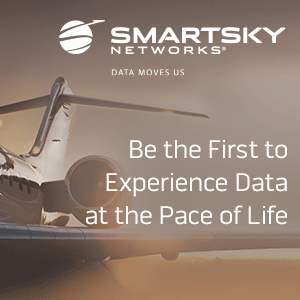 About Thales 
The people we all rely on to make the world go round – they rely on Thales. Our customers come to us with big ambitions: to make life better, to keep us safer. Combining a unique diversity of expertise, talents and cultures, our architects design and deliver extraordinary high technology solutions. Solutions that make tomorrow possible, today. From the bottom of the oceans to the depth of space and cyberspace, we help our customers think smarter and act faster – mastering ever greater complexity and every decisive moment along the way. With 80,000 employees in 68 countries, Thales reported sales of $22.4 billion in 2018, on a pro forma basis including Gemalto.
In the United States, Thales has conducted significant research and development, manufacturing, and service capabilities for more than 100 years. Today, Thales is present in 22 states, operating 46 different facilities and employing more than 5,000 people. Working closely with U.S. customers and local partners, Thales is able to meet the most complex requirements for every operating environment.