Panasonic Avionics Corporation (Panasonic) and Toca Boca today announced plans to evaluate the creation of an inflight map especially for kids, utilizing Panasonic's personalized 3D inflight map platform, Arc.
This deal would be an extension of Toca Boca and Panasonic's existing relationship, which provides seatback entertainment to traveling families. The map would be the first of its kind, blending Toca Boca's exceptional creativity in digital toys with Arc's cutting-edge technology, to produce a fun interface designed to keep kids entertained and informed inflight.
Arc's technology is inspired by the latest design thinking of contemporary UX and high-definition gaming experiences and enables airlines to leverage the high viewership by people of all ages of moving maps inflight. It expands the traditional inflight moving map application into a fully integrated experience within Panasonic's IFEC ecosystem by aligning with its NEXT Theatre (inflight entertainment), Loyalty (personalization) and Marketplace (e-commerce) solutions.
Arc is available across all inflight displays including seatback, overhead, handset, and within mobile apps and web portals.
David Bartlett, Chief Technology Officer of Panasonic Avionics Corporation, says: "Combining the fun and creativity of Toca Boca's digital toys and games with our cutting-edge 3D map platform, Arc, will capture kids' imagination and provide them with a more engaging and immersive travel experience.
"Our vision is to inspire the next generation to travel, learn about the world around them, and have fun while doing it. At Panasonic we're constantly innovating to enhance the passenger experience for flyers of all ages, and the launch of our child-friendly map is a big step forward on that journey."
Caroline Ingeborn, President and COO, Toca Boca, comments: "Everything we design is from the kids' perspective, and we love the idea that they could have a fun map of their own. This potential collaboration could be a fun new venue for us to invite traveling families to play through innovation, quality and inclusion."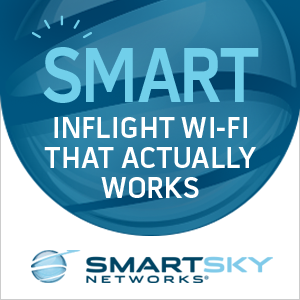 In April 2019 it was announced that Toca Boca was a launch user of Gaming, a new addition to Panasonic's Theatre Inflight Entertainment solution.
About Panasonic Avionics Corporation 
Panasonic Avionics Corporation is the world's leading supplier of inflight entertainment and communication systems. The company's best-in-class solutions, supported by professional maintenance services, fully integrate with the cabin enabling its customers to deliver the ultimate travel experiences with a rich variety of entertainment choices, resulting in improved quality communication systems and solutions, reduced time-to-market and lower overall costs.
Established in 1979, Panasonic Avionics Corporation, a U.S. corporation, is a subsidiary of Panasonic Corporation of North America, the principal North American subsidiary of Panasonic Corporation. Headquartered in Lake Forest, California with over 5,000 employees and operations in 80 global locations, it has delivered over 14,300 IFE systems and 2,200 inflight connectivity solutions to the world's leading airlines.
Featured image credited to istock.com/JakeOlimb