"As I was getting my college marketing major, I never thought about an aerospace career. But I guess there was a touch of destiny – I grew up in Wichita, Kansas, the air capital of the world. On top of that, my dad was in the Air Force and then he worked for Cessna and Boeing. Looking back, it all makes sense."
Today, Julie Voisin is global marketing manager at Sherwin-Williams Aerospace Coatings. To most of us, that means she is in the business of aircraft paint, but that's a simplistic view of a complex requirement. What drew her to the industry?
"I didn't go looking for the job and when I started, I never planned to stay. But there's a cool-factor to aerospace coatings and that's what hooked me. Think about a product that might go from incredible heat on a Middle Eastern runway to intense cold at altitude in just a few minutes. It's exposed to crazy amounts of sunlight, harsh fluids and oils, and has to expand and contract in the air, but still achieve a glass-like finish and look perfect on the ground."
Voisin says there's never a typical work day, which is among the job's attractions. "I could be on the road; there could be a customer issue that rearranges the day. I could be in project planning meetings; we could be out on customer visits, because being in front of the customer is a critical part of what I do. We could be working a trade show or airshow."
What she doesn't mention is that she's also out chasing prospects worldwide, visiting airlines, designers, MROs and VIP airplane owners, discussing products, colors and design opportunities.
And, since husband Steve also works in the Aerospace Coatings group, on a global basis, it's not unusual for work to continue at home.
Voisin reckons their children have no interest in aerospace or paint. But does having two color experts at home complicate redecoration decisions and clothes buying?
"We have the same discussion as any couple about colors for the house, but I see color completely different to before I got into the coatings industry. Turns out I have a good eye; I can really see the nuances. The difference with us is that if we don't like a color, we understand why."
Times are changing, but aerospace remains male dominated and Voisin says the coatings industry was perhaps even more so when she started out, 22 years ago.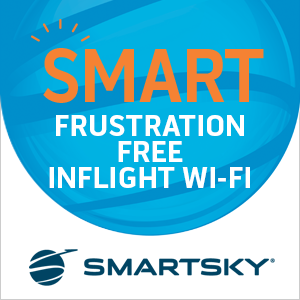 Regardless of gender, she believes the path to career success involves identifying a mentor who recognizes your talent and sees more in you than you do yourself, understanding your subject matter and taking opportunities as they arise.
"It's not been uncommon for me to be in meetings with only men, but I focus on doing the best job I can and that's not gender specific. I recall attending conventions were there were maybe only 100 women in 1,000 delegates, but now there'll be as many as 400 women in the room," she says.
"Sherwin-Williams offers a women's leadership council that brings in speakers, releases information related to women and runs a mentoring program. It's been really interesting listening to speakers who've directed their comments to male managers, explaining how they might manage a female employee differently to get the best results out of people regardless of gender. It's brought a new awareness across the company."
Nonetheless, assumptions are still made. "It can be amusing at trade shows when men come to the booth and I can tell they think I won't be able to answer their questions. So they ask a male colleague, who brings them to me. I enjoy a challenge and Sherwin-Williams is constantly evolving; I'm looking forward to my next ten years in the industry."
Related Articles: