Hyannis, Massachusetts-based regional airline Cape Air is set to celebrate its 30th year in business with the expected arrival of two brand new 11-seat Tecnam P2012 Traveller aircraft, powered by Lycoming piston engines mounted on the wings.
The commuter aircraft represents a collaborative effort between Italian manufacturer Tecnam and Cape Air, which operates an aged fleet of 84 Cessna 402s that will ultimately need replacing, as well as four Britten-Norman Islanders.
Cape Air officials were at Tecnam headquarters on 16-18 July to formally accept the aircraft, which has received EASA certification in Europe but awaits US FAA certification. Pilots and technicians from Cape Air inspected the P2012 Traveller, checked out manuals and documents and conducted flight tests.
"Seeing the aircraft in Cape Air livery, and being able to experience the P2012 Traveller in-flight has been thrilling," says Cape Air CEO and founder Dan Wolf. "Having this process come full circle from when we first started discussions with Tecnam to today's reality of a brand new aircraft marks a milestone in Cape Air's 30-year history."
The aircraft will arrive at Cape Air headquarters once FAA certification is obtained, expected in the next few weeks. The ferry flight from Tecnam's facility in Capua, Italy to Hyannis will be performed by Tecnam chief operating officer Giovanni Pascale as Pilot in Command.
On the passenger experience (#PaxEx) front, the P2012 Traveller cabin features 11 leather seats with under-seat storage, LED lighting and USB power ports. Garmin provides the avionics on the flight deck.
"Cape Air is the design partner and influenced all aspects of the aircraft, from maintenance, flights, avionics, customer experience, ground support, baggage space and access," explains Cape Air vice president marketing and public relations Trish Lorino.
In an in-depth feature about the new aircraft type, Flying Magazine reports that the passenger seats and the entire cabin floor can be removed by a single person in minutes to allow for quick-turn maintenance.
Serving in a key aftermarket support role is Boeing, which yesterday announced a multiyear agreement with Tecnam to be the sole provider of spare parts and distribution services for the P2012 Traveller.
Under the arrangement, Boeing will assume distribution responsibilities, including forecasting, ordering and delivering all original equipment manufacturer (OEM) genuine replacement parts for the aircraft through its Aviall distribution network.
"We are thrilled to provide our industry leading distribution services for this new aircraft," says William Ampofo, vice president, business & general Aviation, Boeing Global Services. "Our global supply chain and agile distribution systems will keep these planes in the air for many years to come."
Cape Air operates up to 400 daily flights to 35 destinations in the US and the Caribbean. The P2012 Travellers will eventually serve as replacement aircraft for the carrier's Cessna 402s. And current Cape Air pilots will be cross-trained on both the Cessna and Tecnam aircraft.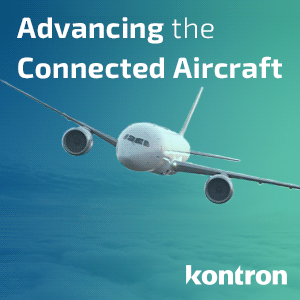 Pilots are, quite simply, excited to fly this new utility aircraft, according to Cape Air.
"We have seen an extraordinary amount of interest from pilots who want to join Cape Air because of the opportunity to fly the Tecnam P2012 Traveller," Cape Air's Lorino tells Runway Girl Network.
"We have pathway programs with JetBlue, Spirit Airlines and Horizon, so we have a nice connection to other carriers that fit well in the natural progression from Cape Air to the next level."
Cape Air's order with Tecnam calls for eight deliveries in 2019 and 12 in 2020, with an option for 92 additional aircraft over the next decade. The carrier would not divulge the cost of the aircraft to RGN.
Related Articles: