Member airlines of IATA have unanimously signed a resolution to make travel more accessible to passengers with disabilities.
The resolution, agreed during this year's IATA Annual General Meeting in Seoul, also calls on governments to work with IATA when establishing rules and laws that govern accommodations for passengers with disabilities. And it asks the International Civil Aviation Organization (ICAO) to adopt IATA's core principles on accessibility as the basis for its own multilateral accessibility initiatives.
IATA expects the number of passengers who will need some type of accommodation to increase with an aging population. While the resolution reflects awareness of the many challenges that disabled passengers face when traveling by air, some of the wording is vague and leaves some open questions.
For instance, the US DOT's new monthly figures on the number of mobility devices reported damaged by airlines has helped shine a light on the costs incurred by disabled passengers. IATA's resolution does not call for similar accountability.
Runway Girl Network sat down with Paul Steele, senior vice president of member and external relations at IATA, on the sidelines of the Annual General Meeting to get answers. Steele told us that IATA is drafting best practices for handling of this equipment and that tracking damage is a natural extension of the resolution.
"I think that's going to be a logical outcome," he said. "We're engaging with a broad range of stakeholders, and particularly with the associations that represent people with disabilities. And, we'll follow their recommendations …We're producing guidance for the airlines so that we've got standards that we put in place. We're trying to make sure we gather data, because there's not a lot of data."
But there are complications with handling this vital equipment. "I know there's been a lot of backwards and forwards, particularly when electric wheelchairs, for example, have lithium batteries. How do we deal with that? What's the standard practice that we should be using? Because we can't carry those batteries in the hold, for safety reasons. That's banned. So [the batteries] have to be transported in the cabin. That means we've got to take [the batteries] out of the electric wheelchair."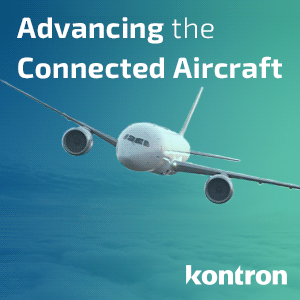 Steele told RGN that IATA is reaching out to mobility device manufacturers to address design issues that make these devices difficult to load onto aircraft, and will continue to work with representatives of the disabled community.
IATA recently conducted a study, in conjunction with Heathrow Airport, to better understand the mobility services that passengers need. As they learned, many people request wheelchair assistance when they actually want a different sort of help to navigate the airport. This can lead to people who genuinely need wheelchair assistance having to wait.
"Even though all of them had requested a wheelchair when they bought their ticket – their agents have requested a wheelchair – probably around only a third of them physically needed a wheelchair to get them from point A to B," Steele said. "What that tells us is that we can adapt the services. We could do group guidance through the airport, for example, or make sure we've got somebody with the language skills [passengers need]. You can take a group of people through the airport."
There are fifteen different assistance codes that can be used on reservations as well as a comment field for travel agents to use, but many default to wheelchair assistance out of habit. IATA is tackling this issue by raising awareness of the suitable codes for different disabilities. For example, IATA has launched a campaign to promote the use of the DPNA (Disabled Passenger with Intellectual or Developmental Disability Needing Assistance) code.
One of the regulatory inconsistencies that worries IATA is the US policy around emotional support animals.
"It is a very sensitive issue," Steele says. "I even experienced a situation myself where a lady was trying to get on board an aircraft with a great Dane as an emotional support animal, which is understandable, but it raises questions about safety. You've got a big animal like that inside the cabin of an aircraft. It's not belted into a seat. It is lying on the floor. If you have to evacuate the aircraft, or in an incident, you don't want either the person or the animal to be any greater risk. We're not trying to say for a minute that people shouldn't take those emotional support animals on board. It's just that we need to find a proper way of dealing with it."
RGN also asked Steele whether IATA would set standards for the accessibility of inflight entertainment. "What we do is we set best practices then we try to roll that best practice out. There's a difference between us setting a technical standard to setting a standard that will be something more on the commercial side of what airlines do; particularly the inflight entertainment systems and things like that," Steele said.
"We can set a recommended best practice and promote that across the industry. And we're a highly competitive industry, so if one airline is doing a really good job with this, the other airlines will soon catch on."
Related Articles:
Featured image credited to istock.com/Cunaplus_M.Faba