The success of the Airbus A321XLR at the Paris Air Show led to an interesting dialogue among industry watchers and even a particular airline CEO on whether the trend towards longhaul flight on single-aisle aircraft would be comfortable.
Aviation journalist John Ostrower of The Air Current pointed out that single-aisle longhaul is nothing new. In fact, passengers already fly long distances on single-aisle aircraft, and did so in the heyday of the Pan Am Boeing 707.
Before everyone gets uncomfortable with the idea of flying long distances in a single aisle aircraft as a new concept, I'd just like to remind you of these three. pic.twitter.com/wGUG0wtQfQ

— Jon Ostrower (@jonostrower) June 22, 2019
Other industry observers countered that this is an apples to oranges comparison. Flying during the "Golden Age" was different, they argued, with today's conditions viewed as less comfortable.
But will that be the case for the Airbus A321XLR?
Speaking to Runway Girl Network, Airbus vice president cabin marketing Ingo Wuggetzer said the Airspace cabin in the A321LR and A321XLR can deliver a longhaul cabin environment that is comparable to today's modern twin-aisle planes.
"We have really brought this to a different level," he said. "It really looks like a long range [aircraft] and it has the long-range experience."
Even as they board, he told RGN, passengers will get a sense of long-haul ambiance with the overhead dome light at the entrance and the customizable lighting that runs along the cabin ceiling.
Wuggetzer cited the uniquely shaped panels of the Airspace cabin, which create more room on the sides and overhead. Moreover, the width afforded by the Airspace design will allow airlines to install the same seats fitted on twin-aisle longhaul planes.
The Airbus executive said passengers might expect 18"-plus-wide seats in economy, and fully lie-flat seats in a premium cabin.
While airlines make the final decision on cabin configuration, Wuggetzer said there may be as many as three, or even four, cabin classes on longhaul flights.
For comparison purposes, your writer went down a rabbit hole and found Boeing specs for the 707 including mixed-class configurations for international service. They show six passengers across in economy, with seat widths of 16.5" at the window and aisle, and 17.6" in the middle seat. The first class cabin was four-across with 20"-wide seats.
Seat pitch on the 707 was generous at 34" in economy and 40" in first class. These days, a tight seat pitch is a big comfort issue for many passengers. But this is where three- to four-cabin classes – including a true premium economy product – could make a difference on the A321XLR. Today's premium economy product is superior to anything available in first class on the 707.
"We see quite a demand for premium classes," Wuggetzer said. "We see it happening already today with JetBlue, for instance, and American Airlines that the premium cabins are fully booked. This demand might decrease the number of seats on board…it's really driven by passenger demand."
There are other structural advantages to the A321XLR with an Airspace cabin compared to the Boeing 707 jetliner.
"The XL Airspace bins will give passengers [a] better boarding experience because they have more than enough space for their luggage, which is easier than checking luggage in," Wuggetzer noted.
The early 707s only had static shelving to store soft products like hats, coats, blankets and pillows. Anything heavier would have been a hazard in turbulence.
Inflight entertainment was also very limited during the Golden Age. New single-aisle longhaul service would be content-rich and connected.
"IFE is driven by another question, as these new systems are getting lighter and lighter," said Wuggetzer. "The question that the airline needs to answer when designing the interior is what is the driver for that [feature]. For me, connectivity is a clear must. Connectivity is a commodity today – you must have it – it drives [the passenger's] decision whether to buy a ticket or not, whether you have connectivity on board. In terms of screens, I think that's up to the airlines to decide whether they need screens as well."
He continued, "We also see airlines that might have only a connectivity offer. This may be depending on the classes, but it is completely up to the airlines."
The Boeing 707 and McDonnell Douglas DC-8 cabin environmental factors – altitude, air quality and temperature controls – were dismal by today's standards. Let's not even mention that smoking was allowed!
"On the XLR, the cabin altitude will be 6,000 feet, which is similar to Airbus A330 cabin altitude. In terms of air quality, we will have more fresh air on board. We have ozone and VOC converters…there is cabin air exchange every three minutes. In terms of acoustic comfort, it's the quietest single aisle cabin in competition. In terms of temperature, there are three temperature zones," noted Wuggetzer.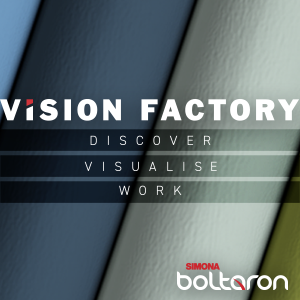 When people share pictures about the cabin experience during the Golden Age, they often include the carving station. It's not clear why it would be more appetizing to have suspiciously prepared meat carved for you by the flight attendant, but let's attribute that to some romantic notion of personal service. While it won't carve a roast, today's galley equipment can ensure better food preparation and food safety.
"We have an XL galley that has more trolleys than today and provides more volume for catering," Wuggetzer said. "We also use a trash compactor which reduces trash by 50%, so you need fewer trash trolleys and have more space for service trolleys in a bigger galley than today. There is an increase also to water capacity, and also for lavatories. You need more water so the water tanks are getting bigger. All of this will be adjusted for long-range flying demands."
Wuggetzer noted that water capacity on the A321XLR will go from 200 liters to 390 liters.
Lavatories will also get an Airspace upgrade, though the size of the lavatory, like the size of the seat, will be an airline spec. And it's true that airlines have been trending towards smaller lavs.
Airbus will offer 31" or wider lavatories as an option, as selected by the airline and variable by cabin segmentation.
"The lavatories will also be featuring the Airspace features: meaning we have ambient sounds, an aroma dispenser; we have touchless features; we have antibacterial surfaces; we have ambient light. This will be consistent to the long-haul lavatories," Wuggetzer said.
Of course, a lot will depend on what airlines do with the long-haul promise of the A321XLR, but the core elements of the Airspace cabin already put it several levels above the 707 experience of old.
Related Articles: