Fifty years ago, the original Boeing 747-100 featured a maximum range of 4,620nm. Today at the Paris Air Show, Airbus unveiled the A321XLR, an even longer range version of its stretched A320neo family member, with a range of 4,700nm, up from 4,000nm on the previous A321LR version. The step change for narrowbody aircraft is immense, and the A321XLR was launched with a confident order for twenty-seven aircraft from the bellwether Stephen Udvar-Hazy at Air Lease Corporation.
The differences from the existing A321 are few: an integrated rear centre fuel tank plus the auxiliary centre tank system of the A321LR, upgraded landing gear, and new flaps, but the basic aircraft is the A321neo, including the Cabin Flex options that enable either high-premium, high-capacity or indeed a mix of both.
Airbus will deliver the A321XLR from 2023, and many airlines still looking to make a decision on how they will address the lower to middle of the "middle of the market" space will be asking themselves whether they take an already-certified aircraft with an engine that has already gone through the seemingly inevitable teething issues, available now for delivery four years hence, or whether they will wait for the Boeing NMA, the anticipated small twin-aisle currently in stasis as Boeing's focus remains on apologizing for the 737 MAX and looking to return it to the sky.
So what does it mean for passenger experience if a flight like New York to Istanbul or London to Beijing (both currently 9h40m nonstop) ends up on a single-aisle aircraft? There was a surprising amount of criticism at the idea of spending so much time in a narrowbody aircraft around the Paris Air Show and especially in response online.
Certainly, there are valid criticisms: the A321 is slower than most widebodies, as RGN's In Conversation podcast guest Howard Slutsken noted this month. If airlines choose to underprovision lavatories, too, this is a problem, as is the lack of any requirement from regulators to provision lavatories for people with reduced mobility. (The much-criticized Space-Flex combo galley-lav, for all its faults, does at least offer PRM access.)
The A321neo also lacks the lower cabin altitude of some new widebodies like the 787 and A350 — which does not, it must be said, exist on the existing 777, A330, 747 or 767 families, which make up the vast majority of widebody flying, including some of the world's longest routes.
But many passengers will also see many benefits to the A321XLR.
Let's take purely the route aspect for a start. The A321XLR is not made for the kind of trunk routes where we currently see large widebodies operating frequently. It may well replace some — TAP Air Portugal has swapped a twice-weekly A330-200 between Porto and Newark for six weekly A321LR flights already, and is eyeing the A321XLR — but that's likely to be an overall benefit.
New routes that are uneconomic with widebodies can also be opened up. If the options for, say, Berlin to Boston or Shanghai are a connection at one of the European megahubs including a cramped regional jet or IFE-free narrowbody mainline aircraft, a long hike, a wait and then a second flight, or a simple nonstop with a longhaul-quality aircraft, perhaps with entertainment, which is the better overall passenger experience?
A narrowbody done well can also be very popular, and with the Airspace cabin with larger bins and updated design doing it well will be easier than ever.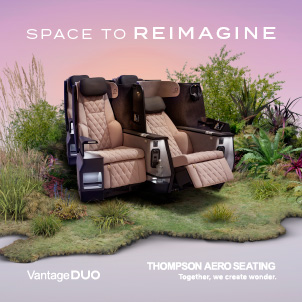 Compare the passenger experience on board, say, a Delta 767-300ER and a JetBlue Mint A321 between JFK and LAX, or most United pre-Polaris (especially the 'domestic' 777 fleet) and many passengers would take JetBlue in either its Mint business or roomy economy.
Your journalist recalls with fondness the sweet spot of the OpenSkies 757 fleet that used to shuttle between Paris and New York, with big comfortable premium economy cradle sleepers in a 2-2 layout that were far superior to any other premium economy offering across the Atlantic, and with the added benefit of landing aboard a smaller aircraft to avoid massive immigration queues, a big plus internationally.
Moreover, compared with many modern widebodies, especially the Boeing 777 in its now-usual ten-abreast configuration, or the Boeing 787 in its usual 3-3-3 layout, the A321XLR will have substantially wider seats, just as wide as its A330 stablemate.
Yes, some airlines will cheap out and squeeze the seats in. But new competition means passengers have choice getting from A to B, whether via C or nonstop — and it generally also means cheaper fares. As we've seen so many times, for many travelers that's their favorite kind of passenger experience.
Related Articles: