The day after Airbus celebrated the fiftieth anniversary of its commercial aircraft business, Inmarsat confirmed that it has ordered three Global Xpress (GX) satellites using Airbus Defence & Space's Onesat platform, for delivery from the first half of 2023, with Inmarsat's aviation business president Philip Balaam explaining to Runway Girl Network that the primary driver for these new satellites is inflight connectivity, with the key differences from previous generations revolving around flexibility of capacity.
"While these satellites — GX 7-8-9 — are for Inmarsat as a whole, the requirements have been principally led by the commercial aviation requirements," Balaam said. "They're not exclusive: they'll also be serving government markets, maritime and enterprise, but a very large driver, probably the principal driver, is the aviation market."
The key fundamental changes between GX 7-8-9 and previous generations provide flexibility, based on a leap forward in both the platform and the bus to start with, including new solar arrays, batteries and support electronics. On the payload side, the advances include reconfigurable capacity, beam-forming and future-proofing of the payload, and promises of faster time to market for the satellites, with the growing role and capabilities of ground infrastructure also crucial to the evolution of the GX network.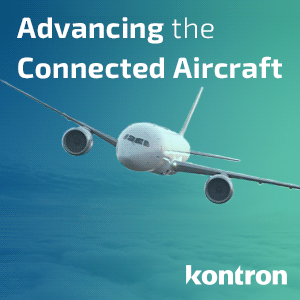 Combined, Balaam said, the three satellites "will enable us to deploy in a very flexible and agile way huge amounts of capacity and capability where it's actually needed at any instant in time. Whereas our current system is a relatively static overlay of capacity — we've got some steerable beams but it's relatively fixed — GX 7, 8 and 9 will bring completely reconfigurable payloads, so we'll be able to target individual areas, clusters of planes or even individual planes if we would like, and deliver significant amounts of capacity into each individual area, and as that changes over time we can change with it."
The benefits include a reduction in stranded capacity, and an improvement in adaptability towards market trends in in the short and long terms. Responsiveness to both seasonal and longterm demand, as well as the opening and closing of routes and markets, will also increase.
On the payload design, meanwhile, "this is more sensitive. It's very much a strong software design payload, which means that it is excessively agile, in a sense that we can adjust capacity, size individual beams, within milliseconds, instantaneously across the visible globe," Balaam told RGN, focusing on the traffic optimization work leveraged from Inmarsat's L-band heritage, the new satellites' adaptive antennas, and the ability to position them anywhere around the globe without being tied to one particular ground station.
"It also allows us to upgrade the satellites as technologies change," Balaam explained. "A lot of the key success factors are actually in the ground, a lot of stuff that doesn't get the sexy press releases that you get from satellites, but which is equally or even more important. Having this flexible, agile payload means that you can keep evolving, keep adapting without replacing what you've got in orbit."
Inmarsat hopes it has futureproofed its satellites against potential market changes Balaam places on a spectrum between "gradual" and "brutal", but also expects to substantially lower unit costs. A growing relationship with Airbus too, strengthens the existing work on GX, on the flight deck and with the European Aviation network.
"It increases the footprint of strategic and commercial cooperation between Inmarsat and Airbus in its different forms. From that point of view it's very good, very positive," Balaam said.
In terms of launch systems, Inmarsat is keeping mum on the options, but also signaled to RGN a notably increased confidence in both the Ariane and SpaceX platforms, highlighting that the satellites could be launched in pairs or even a single trio if required. Despite the eggs-in-one-basket problem, and the lead time that means this is a question for later in the program, it seems launch is now a simpler question of risk from the Inmarsat perspective.
Related Articles: