SIMONA AMERICA Group is very pleased to announce the appointment of Karen Brock Amoah to the role of Vice President of Strategic Planning and Business Development.
Ms. Amoah brings more than twenty years of experience in global sales and business development to this role, where she will help contribute to and lead growth strategies for each of the three divisions of SIMONA AMERICA Group.
Ms. Amoah will provide strategic insights to support the expansion of revenue in key areas, such as semiconductor equipment manufacturing, thermoforming, recreational, and building markets. Additionally, Ms. Amoah will develop proposals for target acquisitions and identify opportunities for new business ventures.
"As we seek to accelerate growth in North America as well as increase the global reach of our product portfolio, Karen's track record for driving market penetration and implementing performance strategies will position her as a key member of the SIMONA AMERICA Group executive leadership team," said Adam Mellen, Chief Sales Officer.
Prior to joining SIMONA AMERICA Group, Ms. Amoah served in a number of senior level positions in sales, strategy, and management for a number of companies including General Electric, ICI, Ashland Chemical, IPS and Sekisui SPI. Ms. Amoah holds a B.S. in Mechanical Engineering from Worcester Polytechnic Institute.
"Karen brings a wealth of enthusiasm, experience, and technical knowledge to our management team and we are looking forward to her helping us drive our business development," said Lawrence J. Schorr, Chief Executive Officer. "The SIMONA AMERICA Group will continue to internally develop and promote as well as recruit high-level talent to this fast growing and highly profitable division of SIMONA AG," Schorr added.
Ms. Amoah will officially join the SIMONA AMERICA Group as Vice President of Strategic Planning and Business Development on June 3, 2019.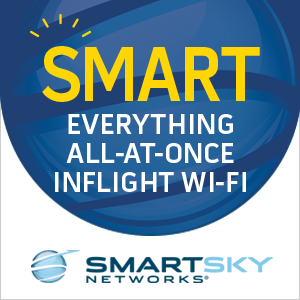 About SIMONA AMERICA Group
SIMONA AMERICA Group is the North American division of SIMONA AG. Its three manufacturing facilities produce aviation interior products, large volume polyolefin and PVC products, as well as specialty products for the corrosion protective, semiconductor, recreation and building industries under the SIMONA AMERICA Industries, SIMONA Boltaron, and SIMONA PMC brands. The SIMONA AMERICA Group projects a 2019 turnover of annual sales of more than USD 150 million and employs 235 people. For more information, visit www.simonaamericagroup.com.
About SIMONA AG – Global Thermoplastic Solutions
SIMONA AG is one of the leading manufacturers of thermoplastic products, with production facilities and sales offices around the globe, as well as being an acknowledged development partner within the field. The company's product portfolio includes semi-finished parts (sheets, rods, profiles, welding rods), pipes and fittings as well as finished parts. SIMONA employs approx. 1,350 people worldwide. The Group manufactures 35,000 products in Germany and abroad, offering best-in-class solutions tailored to a wide range of applications: in the chemical processing industry, in the water, energy and commodities supply sector as well as in the field of mobility, construction and environmental technology. Annual production exceeds 130,000 tons. SIMONA AG is a stock corporation listed in the General Standard. The company's registered office is in Kirn, Rhineland Palatinate (Germany).