Suzanne Salat, who works as Chief Pilot Flight Operations at Bombardier Business Aircraft, decided she wanted to become a pilot 'at the flip of a switch'.
"I had an uncle that flew for Eastern Airlines and he used to commute in a Baron. He took me up and I remember sitting in the front seat looking, fascinated, at all the switches and dials. I wanted to know all about the airplane, the flying was almost secondary. I was 13 and that was it, I was going to be a pilot. There was never any doubt," she recalls for Runway Girl Network.
"I graduated from Embry-Riddle in a deep downturn and it took several months to get a job, but I stuck with it – I didn't know how to do anything else. For that reason, I tell people I'm mentoring, especially females, that you have to want to do it and you have to be unwavering in that desire. It needs commitment from day one."
Salat spoke to RGN just hours after the Canadian airframer's new Global 7500 business jet completed an 8,152nm trip between Singapore and Tucson, Arizona. It was, albeit briefly, the longest flight of any purpose-designed business jet ever.
The Global 7500's extreme reach is partly responsible for the worldwide scattering of Salat's small team, comprising over 40 full-time and contractual pilots and flight attendants. Bombardier leased the first customer Global 7500 back as a demonstrator for a world tour and that's keeping Salat's people busy.
"We're experiencing extreme demand for our airplanes to be seen and that makes crew scheduling a challenge. So, as well as 'flying' my desk, I also fly the Global 6000, supporting the crews whenever I can."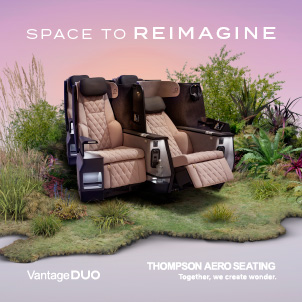 Her primary mission is to demonstrate the business aircraft. "We do executive demos, actually flying our customers on trips, and pilot demos, when customers want their pilot to experience the product," she explains. "We also promote the product at airshows and send pilots to support entry into service. As the experts in the field, customers benefit greatly from having our pilots available to help them transition to the aircraft. And, on occasion, we crew customer aircraft for them."
Salat's team moves constantly but, she adds: "Whenever they're in town they come into the office. I probably see everyone once a month. It's also very important that I stay flying on the line, remaining intimate with what's happening, keeping up with the crews, the SOPs, the challenges they face and how great they're doing."
With Bombardier it's often about helping the customer understand an amazing product, but Salat previously flew as a corporate pilot and recalls a trip that illustrates the uniqueness of business aviation. "We moved an executive from New York to Florida for a meeting, then got them to San Francisco for another [meeting] that same day. There's no way that could be done with a commercial airline. It's wonderful to be part of something like that."
Though she is clearly a busy woman, Salat – who says she never thought her gender would be inhibiting in aviation – pays it forward, telling young mentees that they have to believe in themselves.
"We're also fortunate to have a number of female role models and pioneers to look up to. So, although firsts are still happening – we recently had the first all-female Global crew, for example – women coming into the industry now aren't the first," she notes.
"And yet, there is still a perception on the outside that girls should become flight attendants not pilots. There's an underlying thought process that we need to change. I believe showing girls the possibility and mentoring them is key, and also showing them they don't have to be airline pilots, there are lots of other options."
Salat reached her position through commitment and sheer determination, qualities she believes will equip the next generation of young pilots to follow in her footsteps.
Related Articles: