As digitalization takes to the skies, there are fresh opportunities to improve the passenger experience, extending the service life and utility of cabin components.
Elements like smart overhead bins, equipped with sensors and connected to an aircraft IoT system which offers real-time reporting to crew tablets can save time at boarding, identifying space available at a quick glance.
We've recently seen three similar proposals for such smart bins, at Astronic's booth during the APEX Expo last year in Boston and again at this year's Aircraft Interiors Expo (AIX) in Hamburg, at Safran's booth during AIX (behind closed doors) and at Airbus' recent Innovation Days outside of Toulouse, where the airframer displayed its Connected Cabin vision.
The function of Airbus' Connected Cabin is relatively straightforward. Using weight sensors or optical sensors, or a combination of both, bins can instantly note when bags are loaded, determine where more bags can be added, and display capacity through clear lighting indicators on the bins themselves while also updating the connected cabin management program. Passengers and crew inside the cabin can see the lights and direct passengers to free bins.
Knowing instantly when bins are full, crew and gate agents can start separating luggage to check into the hold before passengers board the aircraft, saving time and hassle for passengers and crew alike, and keeping flights running on time.
Smart bins could also turn into revenue generators, allowing airlines to sell pre-reserved overhead bin space. Just as sensors can detect when bags are loaded into the cargo hold, they could detect which bags are loaded into the overhead bins by pairing with passenger RFID bag tags. Just as the lighting system indicates that the bin space is full, it could also note when the space is reserved.
Runway Girl Network saw other practical applications for self-aware cabin elements during Airbus' Innovation Days, including self-reporting seats. Sensors for seatbelts, tray tables and seat backs, and seat bottoms could help flight attendants identify which seats are occupied and whether passengers have complied with safety instructions for takeoff with a quick look at their tablets.
Another important benefit of self-aware cabins, in safety, is that life jackets could be checked at an instant. Unfortunately, there has been a tendency for passengers to remove life jackets from under the seats and take them home. Because aircraft cannot takeoff without this safety-critical equipment, airlines have had to go through time-consuming checks.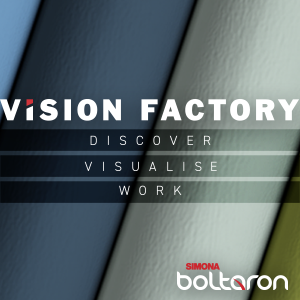 For many years now, some life jacket models have been equipped with RFID tags, and RFID readers can confirm the total count. But crew still have to find the seats that don't have life jackets. A self-aware connected cabin could identify the seats that need jackets immediately, and display them on the digital LOPA [layout of passenger accomodations] of the cabin crew app.
Other self-aware cabin features like smart galleys could help reduce food waste and improve product offering, enabling airlines to  refine their catering purchases. With data on the food and beverage selections in highest demand on a specific route, they can allocate the right quantities for each flight and even market test menus.
Airbus showed other benefits of smart galleys, including immediate visibility on the cabin management app that carts have been stored in the right spot. As with the overhead bins, a lighting indicator could alert cabin crew to carts that are out of place or not registered for the specific flight.
With IoT advancing on the ground, delivering smart homes, smart cars, and automated mass transport services, passenger expectations for smarter cabins will increase. While these product concepts are still in the preliminary stages of development, they are far enough along that we can expect to see them roll out onto aircraft by the next decade.