Inmarsat, the world leader in global mobile satellite communications, has announced a brand new top-end package for its Jet ConneX business aviation inflight broadband solution, with unlimited data usage and 33% higher speeds compared to the service's previous fastest plan.
The new 'JX-Pro' package was unveiled today at the European Business Aviation Convention and Exhibition (EBACE) in Geneva. It provides new and existing Jet ConneX customers with unrivalled performance and the fastest connectivity speeds available in the market.
Jet ConneX is the only global, high-speed inflight broadband option available in Ka-band for business jets today. Powered by Inmarsat's wholly-owned and operated network of high-throughput satellites, it provides fast and reliable connectivity in the air, similar to what has previously only been available on the ground, with coverage across 100% of major routes.
Kai Tang, Senior Vice President of Channel at Inmarsat Aviation, said: "Jet ConneX has received an extremely positive response from the business aviation market. More than 500 installations have already been completed and take-up rates show no signs of slowing down.
"We strive to evolve the service in response to market feedback, as the launch of JX-Pro today has shown. Demand is expected to be strong and we look forward to rolling out the ground-breaking new capabilities of this package offering with our global network of partners."
Jet ConneX will benefit from Inmarsat's confirmed investment in new Ka-band payloads to further enhance its global service, with new satellite launches scheduled in 2019, 2020 and 2021. In addition, planning is currently underway for Inmarsat's next generation of satellites.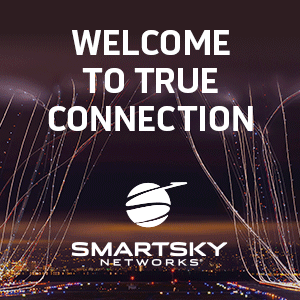 About Inmarsat
Inmarsat is the world leader in global, mobile satellite communications. It owns and operates the world's best global portfolio of satellite networks, specifically designed for customer mobility, and holds a multi-layered, global spectrum portfolio, covering L-band, Ka-band and S-band, enabling unparalleled breadth and diversity in the solutions it provides.  Inmarsat's long established global distribution network includes not only the world's leading channel partners but also its own strong direct retail capabilities, enabling end to end customer service assurance.  The company has an unrivalled track record of operating the world's most reliable global mobile satellite networks, sustaining business and mission critical safety & operational applications for 40 years. It is also a major driving force behind technological innovation in mobile satellite communications, sustaining its leadership through a substantial investment and a powerful network of technology and manufacturing partners.   Inmarsat operates across a diversified portfolio of sectors with the financial resources to fund its business strategy and holds leading positions in the Maritime, Government and Aviation satcoms markets, operating consistently as a trusted, responsive and high quality partner to its customers across the globe.
Featured image credited to istock.com/JakeOlimb